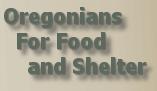 By Oregonians for Food and Shelter
Seed Preemption Bill Part of Special Session Package
NOW is the time to contact your legislator and urge them to support LC-5 of the special session package of bills (SB-633 from the 2013 Regular Legislative Session).
We assure you that we would not ask you unless it was important. Time is running out! Oregon's legislators must hear from people across the state who support the seed preemption bill in the special session package. Please call or email your support to your legislators today.
Hearings were held yesterday and today and the legislators are set to come to town on Monday to vote on the package of bills.
The anti-GMO activists are doing their best to convince legislators that individual counties should be able to tell you what farmers can and can't grow on your farm. Legislators need to hear from YOU. Supporting the preemption language in the special session package keeps regulation of ag production at the state and federal levels where it belongs.
The Oregonian, Salem Statesman-Journal, and Bend Bulletin have editorialized in support of the preemption bill. But legislators need to hear from the "real" people, urging them to pass this and the entire special session package. Has your legislator heard your voice?
Special Session Support/Oppose Lists:
Support for Package of Bills
Associated General Contractors
Associated Oregon Industries
Association of Oregon Counties
League of Oregon Cities
National Federation of Independent Businesses
Oregon Association of Realtors
Oregon Business Association
Oregon Business Council
Oregon Cattlemen's Association
Oregon Farm Bureau
Oregon Homebuilders Association
Oregon Hunger Taskforce
Oregon Restaurant and Lodging Association
Oregon School Board Association
Oregon Seed Council
Oregon State Chambers of Commerce
Oregon State Fire Fighters Council
Oregon Student Association
Oregonians for Food and Shelter
Portland Business Alliance
Stand for Children
Small Business Tax Cut (Only)
Cascade policy
Opposed to Package of Bills
AARP
AFSCME
Friends of Family Farmers
GMO Free Oregon
Independent Party of Oregon
OEA
Oregon Center for Public Policy
Oregon Environmental Club
Oregon League of Conservation Voters
SEIU
Sierra Club
Tax Fairness Oregon
The Oregonian editorial board published a great editorial.
Governor Kitzhaber is now on record supporting the passage of the whole package including SB 633. Please call and thank him for his support of Oregon farmers — (503) 378-4582
We can win this important fight, but we need your help to get it done!
A list of legislators and their contact information and key points are below. If you scroll to the bottom there is a list of just email addresses for you to copy and paste to ensure ALL legislators hear from you. Please let us know when you send in comments, and especially if you get responses from legislators.
All legislators need to hear from you about why this package is important!
DETAILS:

SB 633 would ensure that agriculture seed and seed products are only regulated at the state and federal levels, preempting additional regulations by local municipalities. This would prevent a potential patchwork of 36 different county regulations, and over 400 city regulations on agricultural seed.
The agreed upon version of the bill would allow for a vote in Jackson County to ban GMO crops to move forward in May of 2014 as the signatures have already been collected and the measure certified. While this is not our preference, we have spoken with growers in Jackson County and they have said that they are OK with the amendment exempting the vote in May. Jackson County farmers think it is too important for this bill to pass to hold it up on their behalf.They plan to mount a strong campaign next year to defeat the local measure and when that happens all 36 counties will be protected.
Important points to remember:
• SB 633 is not about whether or not agricultural seed is regulated, but rather where that regulation takes place.
• Local counties and municipalities are not technically or financially equipped to regulate agricultural crops.
• USDA, EPA, and the FDA, currently regulate GE plants and have access to the needed expertise on the issue. The cost of discovery, development and authorization of a new plant biotechnology trait introduced between 2008 and 2012 was $136 million, and takes an average of 13.1 years to make it from discovery to commercial market.
• ODA has the plant scientists expertise to determine if additional Oregon specific regulations are needed.
• Different restrictions on seeds in different counties and municipalities creates a regulatory nightmare for growers, manufacturers, distributors, and local governments.
• Farmers could potentially face new regulations from 36 counties and over 400 cities in Oregon.
• Counties and cities lack the financial resources and expertise to enforce regulations on agricultural seed, and SB 633 will relieve them of this potential.
It is critical that growers who support each farmer's right to choose what crops they grow show their support for Seed Preemption.