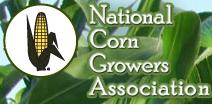 By Cindy
National Corn Growers Association
Chick-Fil-A announced that, like so many others before it, the company will make the myth-based marketing maneuver to remove high fructose corn syrup from its sauce. Instead of standing for sound science and maintaining the current quality of its astoundingly popular products, these big chickens have bowed to the bogus peer pressure cited by brands when hitching their image to the anti-HFCS hype.
As Corn Commentary has pointedly examined so many times before, all sweeteners, whether they come from cane, corn or beet, are equally safe when consumed in moderation. No reputable research proves HFCS poses additional problems. No well-informed person would believe the haters' hype after thoughtfully dissecting the data.
Yet Chick-Fil-A portends the play to be a result of consumer concerns. Whether their marketing mavens foolishly fell for the sugar industries' self-interested simulation of actual angst or they generated the faux fears to mask the fatty truth, Chick-Fil-A is slipping on the Spanx and donning the holier-than-thou anti-HFCS halo to make itself more attractive.
Let's show them that consumers won't fall for their mock makeover. Tweet @ChickfilA today letting to let them know that American diners won't be duped. Just because Chick-Fil-A doesn't sweeten their sauce with HFCS their profits won't grow fatter. #BitterBlunder.