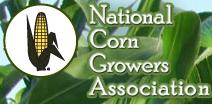 By Cindy
I am rapidly getting in the holiday spirit but before I get to relaxed and magnanimous I have to send one final love letter to my friends in the petroleum industry. So with thoughts of sugar plums dancing in my head here goes:
In doing my regular reading today I came across three separate stories that if looked at individually are disturbing. The first touts fracking as the main driver in a U.S. energy revolution.
"America is in the midst of a game-changing energy revolution. This potential has been unlocked by innovations in hydraulic fracturing and horizontal drilling that have made America the world's top energy producer," John Felmy, the American Petroleum Institute's chief economist said. said. No argument there but let's drop the other shoe or pair of shoes if you will. I keep asking the same questions regarding fracking; at what cost? What are the environmental consequences of this intrusive, earth rending form of energy extraction? How long will the boom last?
More and more experts are saying enjoy our current respite of available energy because it won't last. And now the US Coast Guard is looking into the possibility of allowing fracking waste to be barged along American rivers. Granted if they have to ship it this is likely the best way (or at least safest and most economical way), but isn't it enough that international oil has slimed our oceans on a consistent basis for decades. Now they want to put these toxic substances on our rivers and risk our fresh water too?
Thus, the second article and issue; Every year petroleum finds itself wrapped up in a string of environmental misadventures, and many take place in remote locations and out of the glare of public scrutiny diminishing the attention but not the damage done. From pipeline spills in Arkansas to explosions in Qingdao, China petroleum is the gift that keeps on giving.
Sure they get fined, but amounts that amount to pocket change for Big Oil. On the rare occasion they really get their hand slapped, such as the with the Deep Water Horizon in the Gulf of Mexico, they put on a good show for the media and as time passes they fight in court to get those penalties reduced.
The third leg of this nauseating oil epic is the ongoing efforts by the Obama Administration (hey, it's your Environmental Protection Agency so you better own it) proposal to hamstring the only economically viable and environmentally responsible alternative to oil….ethanol.
For 2014, the U.S. Environmental Protection Agency has proposed a 1.4 billion gallon reduction in how much corn ethanol will be required under the Renewable Fuel Standard, the federal law that helps get domestic, renewable, cleaner-burning corn ethanol blended in the nation's fuel supply.
"It is unfortunate that the Obama administration has caved in to Big Oil rather than stand up for rural America and the environment," said Iowa Secretary of Agriculture Bill Northey at a Protect the RFS rally on November 22, 2013. "The renewable fuels standard needs to be protected as it has helped hold down prices at the pump, created thousands of jobs in rural Iowa, and benefited the environment. The President should be focused on jobs and the economy rather than looking for ways to hurt rural America." Read more here.
It's still not too late to do something about this. So if you support renewable ethanol and want to put the environment back in EPA send a note. Oh, and Merry Christmas.