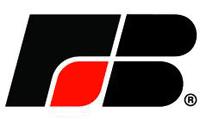 By American Farm Bureau Federation
By Tracy Grondine
While many of us spent December running from one holiday party and feast to the next, farmers were busy not only celebrating the season, but celebrating the Farm Bureau grassroots policy process leading up to the American Farm Bureau Federation's 95th Annual Convention.
Policy development that began in the fall in county Farm Bureau meetings across the country just culminated at AFBF's annual business session in San Antonio where 357 farmer delegates, representing every crop and livestock sector in the United States, adopted resolutions to set AFBF's official policy positions for 2014.
On the farm labor front, delegates reaffirmed their strong support for meaningful ag labor reforms that ensure farmers and ranchers have access to workers when they are needed. Delegates also voted to support flexibility that would allow the employment of workers by more than one farmer.
With congressional farm bill action nearing completion, delegates reaffirmed Farm Bureau's policy, overwhelmingly determining that now is not the time to make changes. On dairy-related issues, delegates reaffirmed policy supporting changes to the dairy safety net, including margin insurance programs. On another livestock-related issue, delegates maintained their support for country-of-origin labeling and reiterated that it needs to be compliant with World Trade Organization rules.
On other issues, delegates adopted new policy that supports the use of unmanned aircraft systems for commercial agricultural, forestry and other natural resource purposes. They also supported the requirement for drone users to gain the consent of the landowners, if operating below navigable airspace. However, delegates opposed federal agencies' use of drones for regulatory enforcement, litigation or natural resource inventory surveys.
Delegates approved new policy supporting the protection of proprietary data collected from farmers and maintained that such data should remain their property. They also approved policy that farmers should be compensated if companies market their propriety information, and that farmers should have the right to sell their proprietary data to another producer, such as in the case of a land sale. Delegates voted to oppose farmers' data being held in a clearinghouse or database by any entity subject to the Freedom of Information Act.
Delegates also reaffirmed their support for the renewable fuels standard and approved a policy supporting renewable fuels tax incentives for the production of biodiesel and cellulosic ethanol and installation of blender pumps.
Because of the dedication and commitment to agriculture from farmers across the country, these policies and many more will lead AFBF through 2014.