By American Farm Bureau Federation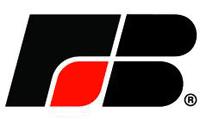 There are two things that farmers need to realize about a new regulation that the Environmental Protection Agency is scheduled to release in the coming weeks, two experts in water regulations said at a workshop at the American Farm Bureau Federation's 95th Annual Convention.
One is that the new rule that EPA is proposing would greatly increase the scope of the Clean Water Act, making it of enormous importance to farmers across the country, said environmental and natural resources attorney Virginia Albrecht of the law firm Hunton & Williams LLP and Don Parrish, AFBF's senior director of regulatory relations.
"We know there are people saying, 'Oh, what – this again?'" Albrecht said. "But now we're at this crossroads."
Second is the need to make sure that EPA and Congress hear from farmers.
"Grassroots action on this issue is going to be hugely important," Parrish said.
The Clean Water Act began in 1972 as a non-partisan piece of legislation designed to reduce water pollution in the nation's navigable rivers and streams. At the time, discharging raw sewage into rivers and streams was standard practice across the country. The act set up a regulatory program that required permits that limited the volume of pollutants.
In the years since, the EPA and the Army Corps of Engineers have attempted, with some success, to expand the scope of the program, particularly by expanding the definition of "navigable waters" or "waters of the United States" beyond rivers and streams to include such things as isolated ponds and wetlands, ditches, and even temporary water features caused by runoff and seasonal flooding. Not all of EPA's efforts to expand the definition have succeeded, Parrish and Albrecht said.
But the new rule, at least in its current form, would go even farther, they said. While there are some exemptions, there is no exemption for all standard farm practices, and there is no exemption for isolated or manmade water features such as ditches.
In fact, Albrecht said, ditches are explicitly included in the proposal.
"People will tell you that there's a ditch exemption," and many genuinely believe it, she said. "But in fact you should worry about your ditches."
The rule is expected to be released and opened for comment sometime in the next few weeks, Albrecht said, noting that the standard comment period is 60 days. That might be extended, but probably not for very long, she explained.
During that comment period, it's vital that farmers comment, she and Parrish said, and they added that it's also important that they talk to their members of Congress even after the comment period is over.
"Help them understand that this issue is hugely important to you," Parrish said.