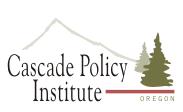 Oregon Cascade Policy Institute
A new report released by Cascade Policy Institute concludes that the public-private partnership Oregon Wave Energy Trust has failed to achieve a return on public investment.
The Oregon Wave Energy Trust (OWET) is a nonprofit, public-private partnership established by the Oregon State Legislature that works to "responsibly develop ocean energy by connecting stakeholders, supporting research and development, and engaging in public outreach and policy work." Since its inception in 2007, OWET has received nearly $12 million in public funding from the Oregon Innovation Council (Oregon InC), another government-sponsored entity. OregonInC claims its initiatives must earn a profit, but that is clearly not the case with OWET. None of the money spent to date by OWET has led to any profitability.
Cascade President and CEO John A. Charles, Jr. commented, "Electric utilities in Oregon, both public and private, are quite capable of generating and delivering power to their customers. If wave power is a good idea, utilities themselves will bring it to commercial scale. If it's a bad idea, taxpayers should not be forced to bear all the risks of early-stage experiments."
The Cascade paper, entitled Waiving Profitability, recommends that Oregon legislative leaders "should closely examine all state-sponsored venture capital funds to determine if grant recipients will ever become financially self-sufficient, as originally envisioned. OWET would be an excellent place to start."