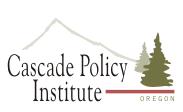 Oregon Cascade Policy Institute
A new report released shows that if the Oregon State Land Board sold or leased the 93,000-acre Elliott State Forest, public school funding would increase by at least $40 million annually.
Roughly 85,000 acres of the Elliott State Forest are managed for the primary purpose of raising funds for public schools. These lands are known as "Common School Trust Lands," and the Oregon State Land Board is required by law to manage them for the trust beneficiaries: public school students. Net receipts from timber harvest activities on the Elliott are transferred to the Common School Fund (CSF), where assets are invested by the Oregon Investment Council in various financial instruments. Twice each year, public school districts receive cash payments based on the investment returns of CSF assets.
Due to environmental litigation, the State Land Board lost $3 million managing the Elliott State Forest in 2013. As a result, the Land Board has recently decided to sell 2,700 acres of the Elliott. An independent analysis conducted for Cascade Policy Institute by economist Eric Fruits shows that selling or leasing the entire forest would dramatically increase the semi-annual returns to public schools, and would do so in perpetuity.
According to Cascade president John A. Charles, Jr., "The Land Board has a fiduciary duty to manage the state trust lands for the benefit of the public schools. Losing $3 million on a timberland asset worth at least $600 million is likely a breach of that duty. The Land Board is doing the right thing by taking bids to sell parcels of the Elliott, and should continue to pursue a path of selling or leasing larger portions of the forest. There is no plausible scenario of Land Board timber management that would bring superior returns to public schools than simply disposing of these lands and placing the funds under the management of the Oregon Investment Council."
Click here to read the report.