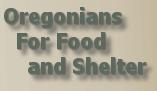 Oregonians for Food and Shelte
Myth: GM farmers "drown" crops in "dangerous" glyphosate. FACT: Farmers use eye droppers – Genetic Literacy Project
I have to laugh sometimes; it's all I can do when I run across this sort of misinformation. There are people out there who truly believe that we farmers douse, drown, drench or saturate our crops in chemicals, glyphosate to be more specific. Anti-GMO campaigners, organic activists and irresponsible news reports use those phrases all the time (see here, here, here, here). In graphic form it often looks something like this meme from GMOFreeUSA pictured here.
Really?
Does GMO FreeUSA actually thing we load up big tankers of herbicide and drown our crops with the stuff? First, they don't understand the meaning of the word drown; second, to really drench a crop we would have to use one of those big tanker airplanes they use to fight forest fires. The video in this link, for example, would qualify as a drenching, probably not a drwoning. Sorry, that simply is not what we do on a modern farm.
In fact, it couldn't be farther from the truth.
Click Here: to read the rest of the article.