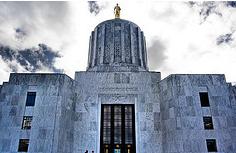 Capitol reporting gets Ag boost
Natural Resource News Note:
The company that owns Capital Press has joined with Pamplin Media (which owns several Portland area newspapers) to hire three new journalists to report on what is happening in the State Capitol. One of the journalists is Mateusz Perkowski, a from the Capital Press, who main issues will be natural resources in the State Capitol. The other two reporters are from the Statesman Journal, Peter Wong & Alan Gustafson.
Read more here from the Capitol Press.