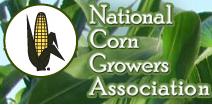 National Corn Grower's Association
With only one percent of the population still farming, it can seem politically expedient to propose faux-fixes to odd or unique problems that impact the farming minority.  The Washington Post joined in the fracas with a piece on intersex fish. The story, heavy with aqua-explicit imagery and short on hard numbers, noted several sources of possible chemical contributors but failed to suggest any fix larger than moving piles of poo.
Polishing that strategy into a gem that makes the masses feel better without taking responsibility for the role they may play makes something akin to shinola.
Hormones naturally present in animal excrement do not hold up so long in nature as those made by humans to prevent unwanted little humans. Do I propose getting rid of birth control? Absolutely not. Do I propose considering its environmental impact instead of taking the easy way out? Absolutely.
If we as a people consider the intersex fish phenomenon to be of importance, we should treat it with equal respect. Consider the sources in a more measured manure. Document what might and might not have the impact scientifically significant enough to move the needle. Weigh the impact of those actions on our fellow persons. Simply, act like we are less mentally confused than those fish are physically.
Washington in general needs to expect more of Americans. We are up for the tough conversations. We don't want to take meaningless stabs that impact the fewest people so that we can rest better at night. We want to actually solve the real problems.
Farmers, like the rest of the country, want to be part of the solution. First though, let's make sure the solution makes sense.