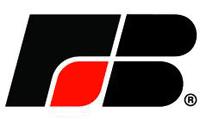 By American Farm Bureau Federation
West Virginia farmer Lois Alt's victory in court stands after the five environmental groups that sided with the Environmental Protection Agency against Alt took their cue from the agency and dropped their appeal.
"We are proud of Lois Alt for courageously standing by her convictions and defending her long record of environmental stewardship," American Farm Bureau Federation President Bob Stallman said. "Meanwhile, the EPA and its allies have simply slunk back. They know their position can't survive in court."
Both American Farm Bureau and West Virginia Farm Bureau joined alongside Ms. Alt in the suit.
In October 2013, the U.S. Court for the Northern District of West Virginia rejected EPA's contention that the Clean Water Act requires a federal permit for ordinary rain water runoff from the farmyard (non-production areas) at large livestock or poultry farms known as "concentrated animal feeding operations" or "CAFOs". An appeal in the case would have brought the issue to the appellate level, where another victory for Alt would have provided even broader protection for other poultry and livestock farmers. The EPA dropped its appeal in September. A blog post suggested the agency would continue to enforce the same policy that the district court found unlawful.
"We are thankful to Lois Alt for winning a significant legal victory for the benefit of other farmers," AFBF General Counsel Ellen Steen said. "Since EPA and its allies are not willing to defend their position, we hope they will abide by the court's decision and stop pushing for needless regulation of responsible farmers."