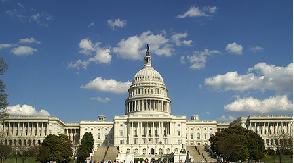 Federal forest payments not renewed
By Oregon Tax News,
For the first time since the program began, Congress did not extend the Secure Rural Schools Act, which expired this year. Under the program, the government paid compensation to heavily forested rural counties that were hurt financially by federal regulations that reduced timber harvests on public land. Last year, Oregon received $107 million in federal forest payments. Since the program's inception in 2000, many rural counties in Oregon have relied heavily on these payments to fund their schools and maintain fundamental services such as road repair and construction, law enforcement, firefighting, and public health.
Last week, the House passed the energy bill with a provision in it to extend Federal forest payments for four more years, but the Senate removed that provision. The more than $1.5 billion would have gone to 700 rural counties in 39 states, mostly in the South and West.
Oregon's Congressmen, including Sen. Ron Wyden (D), Sen. Jeff Merkley (D), and Rep. Greg Walden (R), have pledged to fight to get the SRS funding renewed when Congress reconvenes in January.   Walden, who is a high ranking Congressional House Republican, has pledged to resubmit the renewal in the first quarter of 2015.  If the SRS funds are not restored, Oregon's rural communities will be hit hard. Counties will have to cut jobs, eliminate some services, and cut back on others. Some counties may face bankruptcy.