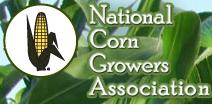 By Cindy
National Corn Growers Association
It was probably the biggest agricultural news story of the year. What was supposed to be the 2012 farm bill was passed and signed into law this year as the 2014 farm bill, a multi-tasking piece of legislation according to President Obama.
"Despite it's name, the farm bill is not just about helping farmers," said Obama as he signed the bill in February. "Secretary Vilsack calls it a jobs bill, an innovation bill, an infrastructure bill, a research bill, a conservation bill … it's like a Swiss Army knife."
Well, that's like about 20% of the knife, since 80% of the $956 billion price tag on the legislation is for food assistance and nutrition programs. "That's why my position has always been that any farm bill I sign must have protections for vulnerable Americans," said Obama. "This bill does that."
USDA has spent the majority of 2014 working to implement the nearly 1000 page bill, and will continue that work into 2015 as farmers make their choice between the new ARC and PLC farm programs by March 31. "In addition to ARC and PLC, we've seen the institutional of our supplemental crop insurance option, the STAX program for our cotton growers, and the whole farm policy for our specialty crop growers," said Secretary Vilsack.
One of the issues from the new farm bill that remains to be resolved in 2015 is the definition of "actively engaged" for a farming operation. "That is a definition that has great significance and importance out in the countryside," says Vilsack, who noted that Congress exempted small family farms and family held farming corporations. "It will probably be limited to partnerships and joint ventures which represent somewhere between four and five percent of all production."
2014 may be the year we finally got a new "Swiss Army knife" farm bill, but 2015 is the year we'll finally get to use all of the implements.