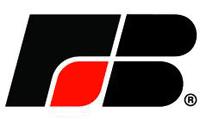 By American Farm Bureau Federation
Following the delegate session of the American Farm Bureau Federation's 96th Annual Convention, which wrapped up this week in San Diego, the organization's board of directors set AFBF's strategic action plan to address public policy issues for 2015.
The board-approved plan focuses the organization's attention on: advancing legislation that addresses agriculture's long- and short-term labor needs; protecting farmers' abilities to use biotech plant varieties and other innovative technologies; opposing expansion of federal jurisdiction under the Clean Water Act; and advancing legislation that reforms the Endangered Species Act.
"We will work to advance all the issue positions approved by our farmer and rancher delegates this week, but this plan represents those issue areas where we believe the American Farm Bureau Federation and its grassroots members have clear opportunities to achieve success at this time," said AFBF President Bob Stallman. "These are high-stakes issues that we must advance to help safeguard our members and their abilities to operate their farms and ranches."
Stallman said farmers and ranchers know first-hand the importance of clean water. They usually live on the land they work, and in many cases their water resources are on or near their property. He said they typically adopt new technology related to conservation and frequently those moves also enhance the performance of their businesses.
"Farm Bureau members support state-led, practical programs and they work to continually improve the environmental performance of their farms and ranches," Stallman said. "Several recent and ongoing federal initiatives, such as the Waters of the U.S. rule, would give the federal government almost unlimited power to dictate farming practices and impose complex and costly permitting schemes, regardless of need. We will continue to work to ditch the rule."
Stallman said AFBF recognizes that the need for agricultural labor reform is clear.
"Farmers need access to a legal, stable and reliable labor supply," Stallman said. "America can either import our labor or import our food. We recognize the difficulty of passing meaningful immigration reform that addresses the agricultural labor crisis and border issues, but we must get this done. The recent executive action on immigration doesn't offer a solution to increase the workforce for agriculture and we will work to secure a permanent solution through legislation."
AFBF's action plan also focuses on supporting agricultural biotechnology as a tool that will yield great benefits for agriculture, consumers and the environment.
"The American Farm Bureau Federation represents farmers and ranchers who use every type of agriculture production system to provide the safest food possible," Stallman said. "Many of our members look to biotechnology as a way to increase environmental stewardship while farming more efficiently and effectively. Future innovation in this area will open up a whole new level of possibility."
The action plan also puts a focus on reform of Endangered Species Act regulations.
"Farmers, ranchers and environmentalists agree that we must conserve and recover wildlife facing preventable extinction. But with a recovery rate of less than 2 percent, the Endangered Species Act is a failure," Stallman said. "The ESA must be reformed to protect endangered species while allowing farmers and ranchers to use their land for food production."
The AFBF Board approved an additional list of issues that will require diligent monitoring as they develop over the course of 2015. Those issue areas include: efforts to enhance international trade opportunities, business tax reform, farm bill implementation, the overall farm economy and energy availability and affordability.
According to Stallman, many other issues will warrant AFBF's attention this year, and those issues will be addressed as they rise on the nation's agenda.
"AFBF's 2015 strategic action plan, as set by the board, is built on the dedicated efforts of our grassroots members to achieve policy goals that will benefit all of agriculture, as well as the nation's consumers and our customers around the world," Stallman said.