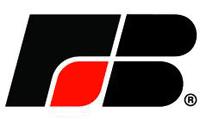 By American Farm Bureau Federation
Consumers are tiring of anti-GMO rhetoric: They want facts. You don't have to put those claims under the microscope to see how shaky the anti-GMO platform is. That's no surprise to those of us who know the benefits of GM products firsthand, of course. Now, more than ever, is a prime time for us to be sharing our stories about the environmental benefits of biotechnology and the safety of GM foods we feed to our own families without hesitation.
Research and common sense back up what farmers and ranchers have long known about GMOs, and others are taking notice. Last October, the Journal of Animal Science released the findings of a new trillion-meal study, the most comprehensive GMO study yet. Animal geneticist Dr. Alison Van Eenennaam analyzed about three decades of livestock data to compare the health of nearly 1 billion animals. Her goal: to see what effect feeding livestock GMOs for over a decade now has had. The answer? None. No difference in the health of the animals, and no effect on the humans who eat those animals. Although this isn't news to agriculture, the size of the study makes it a game-changer.
GMO opponents have used misinformation for too long to muddle the conversation. And the push for mandatory labeling has only confused things more. The call for GMO labels sure isn't coming from the Food and Drug Administration, the nation's top authority on food safety. FDA officials have declared GMOs safe and are standing their ground. In fact, GM crops have long withstood intense scrutiny, with not one documented food-safety case.
Fortunately, this charged rhetoric isn't enough to convince most voters. Ballot initiatives to require labeling in Colorado and Oregon both failed last fall. Policymakers on Capitol Hill are taking notice and starting to question the "need" for labels also. Former Rep. Henry Waxman (D-Calif.) noted at a House hearing this fall that labeling would mislead the public and send the message that GMOs are dangerous. Mr. Waxman made a good point. We should allow the FDA to continue doing its job setting standards for food safety and labeling.
Consumers are more and more interested in the story of their food. This is good news for farmers and ranchers. We're proud of the work we do and are eager to share how food gets from the farm to the table. Feeding a growing population is a popular topic now, and "sustainability" is the buzzword. GM crops will play a big role here. Farmers and ranchers have their work cut out for them, but they are ready for the challenge and to lead this conversation.
The U.S. Farmers and Ranchers Alliance brought farmers and ranchers to the table for this discussion recently at the New York Times' "Food for Tomorrow" event. While most of the conference pushed for administrative action, a few farmers and ranchers broadened the conversation to help attendees see what sustainability in action looks like. Julie Maschhoff, Bruce Rominger and Joan Ruskamp closed the event by explaining the hard work and careful planning that go into providing healthy food for our families, and for the generations to come.
Panels like this are just a slice of the conversation that thousands of farmers and ranchers around the country are ready for. Consumers want to know the truth about what's in their food – and who better to inform them than the very people who grow it?