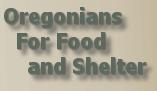 Oregonians for Food and Shelter
ODA Seeking Restrictions on Neonicotinoids
The Oregon Department of Agriculture (ODA) has initiated rulemaking to ban the use of four neonicotinoid products on the tilia species of trees (linden and basswood). The four active ingredients are imidacloprid, dinotefuran, thiamethoxam and clothianidin. The ban would apply regardless of application method.
The proposed rule and supporting materials can be found HERE
This action follows a couple of high profile incidents in which misapplications of imidacloprid and dinotefuran resulted in significant bumble bee deaths. Through the investigation ODA found that linden trees can have natural toxicity to bumblebees and that it could have played a role in the bee deaths. Investigations also found that the applications were not done according to the label and the applicators were issued civil penalties.
Following these incidents, ODA issued a label change and temporary rule banning the use of imidacloprid and dinotefuran on linden trees. OFS supported that move, and continues to support a restriction on the use of those two active ingredients on linden trees. The addition of the two additional active ingredients, thiamethoxam and clothianidin, is something that WE OPPOSE.
We have not seen any documented incidents of adverse effects to bees from the responsible use of thiamethoxam and clothianidin, even on linden trees, and the move to ban those products from those uses is not justified at this time.
A ban on those products would result in applicators needing to use older chemistries which are less effective, and come with additional risks to human health and the environment that are not present with neonicotinoids. In some cases this would mean that treatments for pests like aphids on linden trees would be virtually impossible in urban environments. It also takes away key tools from the important Oregon nursery industry.
We will be asking ODA to amend their proposed rule to only apply to imidacloprid and dinotefuran, not the other two active ingredients.
There will be a hearing at ODA on the rule and we encourage you to attend and testify.
Date: January 21, 2015
Time: 2:00 – 4:00 p.m.
Location: Basement Hearings Room, Oregon Department of Agriculture, 635 Capitol St. NE, Salem, OR 97301
If you cannot attend, please submit written comments to ODA. Written comments need to be submitted by 5:00 p.m. on January 21 and can be sent via email to [email protected]