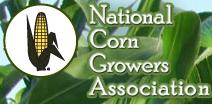 By Cindy
National Corn Growers Association
Not to sound like a lunatic but it may be entirely possible, maybe even likely, the American public will be begging for a return to $3.60 gas in the near future.
I know it sounds crazy, but if you are following the public debate you can already see the discussion heating up to argue the true implications of today's bargain basement petroleum prices. The euphoria consumers and market analysts alike were experiencing a few weeks ago is wearing off like a cheap wine hangover.
One big concern is that near term economic gains in the US related to cheaper fuel may be overstated and ultimately result in deflation and a global economic slowdown.
It is becoming increasingly evident that it could take a few years before the full ramifications of this gas guzzlers holiday are known. However, some comments by an oil industry executive this week provide a peek behind the curtain that often shields the business maneuvering and real objectives of international big oil.
The boss of oil giant BP Bob Dudley has said that oil prices could remain low for up to three years. What results next may make our previous high oil prices seem like a gift from grandma.
Once big oil has beaten oil upstarts like the domestic fracking industry to a bloody pulp, they will remerge from the ashes like a phoenix ready to spank bad little consumers for cheering the development. The paddle they will use according to some industry experts will be $200 a-barrel oil, a considerably richer prize than the $110 a barrel which preceded the $47 a barrel we are currently experiencing.
Any reasonable person would wonder why a business would take such a gamble, cut investment, cut jobs and sustain such a huge loss? The simple answer is they will do it because they can and the payoff is immense.
Sure oil countries like Norway, Russia, Venezuela, Scotland, Nigeria and Angola will take a beating but the big players in OPEC – the ones with the large expanses of beach and no water – have lower production costs and care only marginally more for their business partners than they do the consumers that they bleed every day.
People's Bank of China governor Zhou Xiaochuan also points out low oil prices could slow down China's development of renewable energy projects. In a wondrous masterpiece of understatement he says: "We worry a little bit that the price signal may give disincentive for new energy types to develop and could reduce investment in new non-fossil energy."
Does anyone know how to say "duh" in Mandarin?
If we really want to throw the market manipulating overlords at OPEC a curve we should do the opposite of what they expect. Instead of grumbling and driving circus clown size cars we should immediately find ways to encourage an expansion of existing non-fossil energy development such as ethanol. Then we should back that up by launching the largest energy research and development project in history. I contend we will be forced to do this as finite oil supplies run out. Why not do it now rather than waiting until the wolf is at the door.
Besides, in the business world innovation is one of the few things that can still trump monetary muscle.