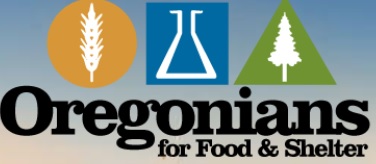 By Oregonians for Food and Shelter
Oregonians for Food and Shelter Appoints New Executive Director
Oregonians for Food and Shelter (OFS) announced today that Katie Fast has been hired as Executive Director. Katie comes with a wealth of natural resource and political experience. For the past 11 years, Katie has worked for the Oregon Farm Bureau Federation; most recently in the position of Vice President of Public Policy. She has been instrumental in developing and implementing the Farm Bureau's legislative agendas and strategies.
Katie joins OFS as Executive Director to continue OFS's advocacy for the use of modern technology in the production of food and fiber. Said, Fast, "I am excited to start a new challenge with Oregonians for Food and Shelter and look forward to working with their members and staff team to continue OFS's strong reputation of advocacy for the natural resource sectors."
Doug Hoffman, Chair of OFS said "Katie's experience, relationships, and industry knowledge makes her the perfect choice to lead OFS. She has worked as a coalition partner with OFS, is familiar with the organization and is already a proven leader on our key issues."
Katie will officially begin her transition to OFS on February 9, 2015. Due to her important position with Oregon Farm Bureau during the legislature, Fast will split time between the two organizations until the 2015 session adjourns. During this transition period, Katie will manage the daily activities and functions of OFS, while lobbying at the Oregon State Capitol on agricultural issues for Oregon Farm Bureau.
Dave Dillon, Executive Vice President of Oregon Farm Bureau, said "Katie has been a tremendous contributor to Oregon Farm Bureau's public policy success for over a decade. While she will be greatly missed, we are happy that she will continue to apply her considerable abilities for the benefit of the natural resource community at OFS. We are grateful that the two organizations can work collaboratively during this transition period."