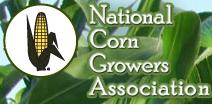 By Cindy
National Corn Growers Association
Last year at the National Ethanol Conference in Orlando, EPA's Director of the Office of Transportation and Air Quality told the ethanol industry that the agency intended to finalize the volume requirements for the Renewable Fuel Standard (RFS) by the end of spring 2014.
As everyone knows that never happened and at the 2015 National Ethanol Conference in Dallas last week, EPA's Chris Grundler began his remarks to the industry with an apology. "I wanted to come to Texas and personally tell you all how sorry I am that we did not get our work done," he said. "We did not finalize a standard in 2014 that I promised we would when I appeared before all of you in Orlando."
Gundler offered no excuses but pledged to get the RFS back on track with a three year standard for 2014, 2015 and 2016 that they hope to have done by the end of this spring. "Obviously implementing the RFS has been very challenging for us," he said, noting that finalizing annual rules has been a "tall order."
Listen to all of Grundler's remarks here:
EPA's Chris Grundler at NEC 15
Grundler was the first person on the NEC program last week, following the traditional "State of the Industry" speech by Renewable Fuels Association (RFA) president Bob Dinneen, who criticized EPA on several issues, including holding back expansion of 15% ethanol fuel (E15).
"E15 will never realize its full potential until there is parity with regard to EPA volatility regulations for E10 and E15," said Dinneen in his State of the Industry speech at the 20th annual ethanol conference. "To date, the Agency has rejected our efforts to secure parity, thereby ensuring that E15 is at best a seasonal fuel, a huge disincentive for marketers to adopt E15 at their stations."
In an interview following his remarks, Grundler said, "That's one of the areas that Bob and I have vigorous debates on, because I'm questioning how big a factor that is in terms of the slow uptake in E15."
Grundler said parity is not an issue in regions where reformulated gasoline is required. "That accounts for between 30 and 40 percent of our fuel supply …. including places like Chicago," he said, adding that governors have the ability to petition EPA to remove this one pound RVP waiver for their states but they "have received no such petitions."