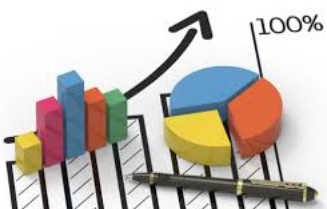 William O'Keefe
Chief Executive Officer, George Marshall Institute
Boost Energy Exports and Show U.S. is Serious about Growth, Free Trade
America has rewritten the rules of the global energy economy, thanks in large part to the tremendous surge in production of shale oil and natural gas. And now there is a growing body of evidence that exporting our natural abundance of energy resources will provide even greater benefits in job creation, economic growth and long-term energy security.
To make this happen, we first need to get Washington lawmakers to ease outdated trade restrictions and regulatory delays for oil and liquefied natural gas (LNG) exports. That's good for Oregon with its export oriented economy and ever closer ties to burgeoning Asia-Pacific markets. Action in Washington would show crucial international trading partners that our support for free trade isn't just hollow rhetoric.
Last year, the United States consumed 97.5 quads of energy, 84% of which was domestic supplies. With energy industry producing capabilities at an all-time high, we must remove barriers and obstacles from incentivize this industry so that can meet not just our own domestic needs but also those of our trading partners around the world desperate for reliable supply.
Energy exports would do just that. Given today's new energy realities, the U.S. has a significant opportunity to impact the global energy landscape through energy exports, which will allow this industry to continue to meet consumer needs, increase domestic investment, and add domestic jobs and growth in states like Oregon.
Exporting U.S. natural gas presents Oregon with an opportunity to reap real economic benefits while helping America supply the world with lower carbon energy. One proposed terminal in Oregon, the Jordon Cove project, is estimated to employ 1,768 workers and create 1,530 indirect and 1,838 induced jobs per year during construction. Additionally, the labor income from the direct and secondary employment will average $182.6 million and $147.4 million a year.
Global demand for LNG is clear, and we have the supply necessary to export while also fulfilling our own needs for decades to come, provided the government doesn't stand in the way. Just this year, the White House Council of Economic Advisers released its annual Economic Report of the President, which stated that expanded natural gas exports would generate more jobs, incentivize increased domestic production, and promote a cleaner environment at home and abroad. Yet, foot-dragging by federal permitting agencies holds back an energy industry that has proven to be one of the few truly robust sectors of our national and local economies.
At the same time, American LNG will help developing economies sustain their own growth, raise living standards and further reduce global emission rates, according to a recent study by Carnegie Mellon University.
Finally, exporting abundant domestic crude oil also has the capacity to significantly benefit the U.S. as a whole and that of the Beaver State. The Brookings Institution recently commissioned a study by National Economic Research Associates that looked at various oil export scenarios. Brookings found that eliminating a ban on crude oil exports could inject between $600 billion and $1.8 trillion into the domestic economy, add at least 200,000 new jobs.
In its study, Brookings also warned about the consequences of choosing "isolationist foreign policies" because of the misperception that somehow the U.S. will become independent of global energy realities anytime soon. Taking that route, the think tank said, would leave the U.S. more vulnerable to the fluctuations of the global oil market and less capable of rapid response to energy shocks and other unforeseen geopolitical events.
"Economic analysis shows that the U.S. will need to remove long standing export restraints to sustain this boom," Brookings wrote in its report. . "Diplomatic analysis suggests that the U.S. will be judged by its willingness to share its surpluses with others and practice the tenets of free trade and open markets that the U.S. has preached since the end of the World War II."
It's time to get serious about energy exports. Washington lawmakers should remove the regulatory and trade obstacles that are keeping Oregon – and the nation – from fully embracing the benefits of our energy revolution. The country needs to move now while we still have a leg up on the global competition.