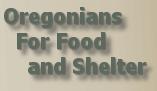 By Oregonians for Food and Shelter
Benton County GMO Ban Defeated
May elections can sometimes seem like minor events as the ballot usually consists entirely of local offices and levies, but for voters in Benton County, much more was on the line this week.
Benton County measure 2-89 would have banned the use of all genetically engineered organisms in the county. Framed as a "local food" ordinance, the poorly crafted measure would not only have effected crops, but medical and agricultural research as well.
Thankfully, as voters learned more about this extreme measure, they turned against it in great numbers. The measure was DEFEATED with over 70% of the vote!!
Thank you to the entire campaign team and the many local farmers, foresters and business leaders who stood up against this misguided measure.