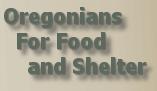 By Oregonians for Food and Shelter
Bills of Interest Scheduled for Hearings
The Legislative Session is ramping back up next week with a couple of OFS priority bills up for hearings.
HB 2443 – On Monday, the Natural Resources Ways & Means Subcommittee will hold a hearing on HB 2443. This is the ODA fertilizer fee bill. The Department worked with stakeholders throughout the interim to craft this measure and OFS supports the bill.
As a reminder, HB 2443 will:
– Increase the cap on registration fees for fertilizer from $25 to $50
– Add a tonnage tax on lime ($.05).
– Increase product evaluation fee cap for soil enhancing products from $50 to $500.
– Update statutory language to match national model language.
HB 2509 – On Wednesday, the Senate Committee on Environment and Natural Resources will hold a public hearing on HB 2509. This bill is the product of a workgroup led by Representative Brian Clem (D- Salem) which looked at agricultural coexistence issues. The workgroup consisted of a wide range of stakeholders, and HB 2509 was the consensus agreement. The bill would utilize the Oregon Department of Agriculture mediation program to help neighboring farmers identify voluntary ways to deal with coexistence issues.
OFS supports the bill.
HB 2509 would:
– Create incentives for growers to have a conversation with each other to address potential conflicts in a voluntary fashion before going to court.
– Require mediation for coexistence issues that could result in a lawsuit.
– Utilize a mediator as a third party to help identify common ground between neighbor farmers.
– Rely on farmers to solve conflicts among themselves without government intervention.
– Allows for flexibility in how individual coexistence conflicts are mediated.
Legislators Need to Hear from You on Pesticide Package
House Bill 3549 the product of the pesticide workgroup, is now in the House Rules Committee. It has not been scheduled a hearing yet, but we expect to see it scheduled in the next week or so.
Anti-pesticide groups are ramping up their efforts to get additional pesticide use restrictions into the bill.
Points to Remember
– HB 3549 is the product of a robust work group process, and includes important reforms.
– HB 3549 will bring increased capacity to the ODA pesticide program to ensure that they are able to respond quickly and efficiently to pesticide complaints.
– HB 3549 requires Standard Operating Procedures for PARC and all of its member agencies to ensure coordination on pesticide investigations.
– HB 3549 DOUBLES the maximum civil penalties for most pesticide violations.
– HB 3549 will ensure that ALL aerial applicators in Oregon are held to high education and training standards.
– HB 3549 will allow ODF to evaluate current buffers and make recommendations to the legislature about their sufficiency.
The Workgroup did not advance recommendations around additional notification requirements, new reporting requirements, or larger buffers and we oppose any of those concepts being added to the bill.
You can find out who your legislator is and there contact information HERE. Just put your address into the box in the lower right hand corner of the page that says, "Find My Legislators".
We are at a key time in the Session and legislators need to hear from you!
As a reminder, HB 3549 is not perfect, but it was the compromise product of the workgroup and is supported by OFS. It includes:
– Requiring aerial applicators to obtain a separate aerial applicator certificate. The certificate would require 50 hours of aerial training, a national test, and ongoing education requirements.
– Requiring the Oregon Department of Forestry to conduct a study on the sufficiency of current buffers to protect schools, homes, drinking water, and fish-bearing streams from impacts due to aerial application of pesticides. ODF would report back to Legislature by September 15, 2016 with need for, and size of, any additional buffers.
– Investing significantly in new investigators, case reviewers, administrative help, and laboratory capacity at Oregon Department of Agriculture pesticide investigation division.
– Creating a dedicated hotline for people to call who are concerned that they, or their property, have been exposed to pesticides. The Oregon Department of Agriculture would report to the – Legislature biennially on use of the hotline.
– Requiring Pesticide Analytical Response Center to adopt standard operating procedures for use by PARC member agencies to use when responding to pesticide incidents. PARC would report to the legislature biennially on the efficacy of SOPs.
– Doubles most civil penalties associated with violation of Oregon pesticide laws.
– Authorizing ODA to require applicator retesting in the event of misapplication of pesticides, and suspension of license if the applicator fails the test.
– Loss of an applicator license if a violator fails to timely pay civil penalties.
– ODA developing a web site cataloging all restricted use pesticides.