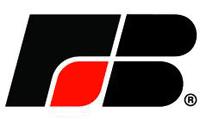 By American Farm Bureau Federation
America's farmers and ranchers need access to open markets around the world to boost the economy here at home. The American Farm Bureau Federation called on the House today to protect the future of U.S. agricultural trade by passing the Bipartisan Congressional Trade Priorities and Accountability Act of 2015, H.R. 1314.
"We lead the world in agricultural exports but will soon give up customers and potential markets without the trade promotion authority needed to secure important new trade agreements," American Farm Bureau President Bob Stallman said.
U.S. agricultural exports exceeded $152 billion last year, but stand to fall by $12 billion this year, due in part to the challenges U.S. negotiators are facing in reducing trade barriers. TPA gives our negotiators the leverage they need to resolve trade conflicts, break down barriers to U.S. products and open new markets around the world. The need for this tool is particularly critical now to break through logjams in both the Trans-Pacific Partnership and Transatlantic Trade and Investment Partnership negotiations.
Foreign governments are reluctant to work out the tough trade issues with the U.S. when it's possible for Congress to change details at the final hour and send negotiators back to the drawing board. Importantly, TPA ensures Congress retains final approval authority and its critical role in setting objectives and priorities for trade negotiations, but eliminates the possibility of deal-killing amendments.
"With TPA, we send a strong message to our international partners that when the United States comes to the negotiating table, we mean business," Stallman said. "Without TPA, we risk yielding our global economic leadership to other nations. Farm Bureau urges the House to vote now to pass H.R. 1314 for the future of agriculture."