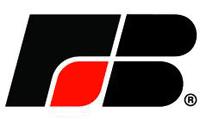 By American Farm Bureau Federation
Micheal Clements of Farm Bureau talks about recent stock market downturn.
Clements: Following Monday's large drop on Wall Street and a selloff in China, commodity markets are performing "as expected," according to Farm Bureau deputy chief economist John Anderson.
Anderson: Well I think ag markets are kind-of reacting in the same way that everything else is reacting and that's with a great deal of uncertainty. We had some pretty big numbers down on soybeans, on feeder cattle, but we didn't see any limit down moves. That's not a very high bar for success but I think given how fearful the markets seemed to be starting the day Monday that was not a terrible outcome.
Clements: Anderson says there is no one specific reason that led to the market meltdown. But the stage was set by China.
Anderson: The Chinese economy has been getting attention in financial circles for some time now and that really is kind of what was setting the stage. China has been a big driver of the global economy. It's a huge consumer market; it's a huge exporter and importer, and they've been growing at a rapid pace. The question has always been "how long is that sustainable?".
Clements: Moving forward, Anderson says agriculture needs to keep an eye on what's going on in China and the current crop ratings in the U.S., that show a good overall harvest outcome.
Anderson: Given the importance that China is playing and what's going on right now, we need to be watching our export numbers over the next few weeks and months and see if we continue to see good global demand for our products or if that global demand seems to be slipping. That's going to have pretty direct and immediate impacts on where our commodity markets go. There's not much the individual farmer can do to export more soybeans to China. What we can do is do the best we can; producing a crop and managing cost. So all those things under the farmer's management control, will be heightened as we go over the next few months.