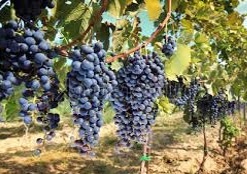 Pinot Noir Winemaker Files Lawsuit
By Oregon Small Business Association Foundation
Willamette Valley Vineyard has filed a lawsuit against Five Cent Farm, Inc. They are claiming damage to their crop due to an herbicide drift onto the vines. Willamette Vineyard leases property from Elton Vineyard, which sits east of the grass-seed field leased by Five Cent Farm.
In 2013, after noticing symptoms of herbicide damage, Willamette Vineyard filed a report with the Department of Agriculture, which did an investigation. They concluded there had been damage due to an herbicide drift. The lawsuit claims approximately 12.7 tons of high-end commercial pinot noir wine grapes were damaged, resulting in the loss of 826 cases of wine valued at $413,780. The claim includes double or triple that amount, according to provisions of Oregon law protecting agriculture, plus legal fees.
An article published by the Oregon State Extension Service in 2014 titled Preventing Herbicide Drift and Injury to Grapes addresses such problems as more vineyards move into areas where growers of traditionally-planted agronomic, agroforestry, or other crops use herbicides and pesticides beneficial to their crops.