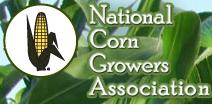 National Corn Growers Association
Gwyneth Paltrow has faced her fair share of criticism for her food theories. From failing the Food Stamp Challenge 2015 to promoting incredibly pricey diets on Goop, she has clearly shown, time and again, that her point of view does not take into account the financial realities faced by average American families. Her status as Hollywood royalty creates an insular bubble which not only allows her to ignore the plight of the people who shell out hard earned money to see her movies but it also allows her to continue promoting her Patrician food politics on a national stage.
She will join her equally aristocratic ancestor Blythe Danner to petition our legislators in Washington to stand on her side, one consciously uncoupled from reality, in opposing the Safe and Accurate Food Labeling Act. This legislation, which would create a national, science-based standard for the labeling of foods created with the use of biotechnology, plays an important role in keeping food affordable for American families.
Unlike Paltrow, look at the reality facing all of us today. Should the 50-state patchwork of labeling legislation which would most probably come to fruition without Congressional action go into effect, starting with Vermont next July, the average American family would see their grocery bill go up by $500 per year. They would gain a sticker, one based on marketing misinformation in many cases, without improving the quality of food or information they receive for their grocery dollars one iota.
Paltrow poses as a lifestyle guru, laboring under the delusion every one of us should aspire to her holier-than-thou views of food. It is hypocrisy. She eschews science, promotes profit-driven propaganda and advocates for a position which harms the very people who pay for her ludicrous lifestyle.
Don't fall for it.
Our representatives in Washington should represent us. While most of us do not have the time to fly to DC or a staff to splash our views across the headlines, we do have a voice. There are more of us than her. In a democracy where every one of us is entitled to an equal vote, we can stand up for ourselves, creating a system where science and economics actually matter.
Contact your elected officials today. Let them know the real impact failing to support this key legislation would have on the people who actually matter, their constituents.