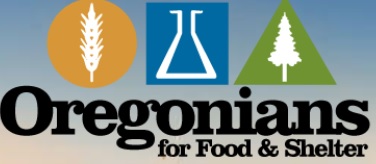 By Oregonians for Food and Shelter
Josephine County Circuit Court Judge Pat Wolke granted plaintiffs' motion for summary judgment yesterday, overturning the county ballot measure that banned farmers from growing genetically engineered crops in the county.
Judge Wolke made clear that the crop ban is expressly preempted by state law.
"In this case, the conflict could not be more clear that the County's GMO ordinance, and ORS 633.738 are incompatible. The state law says that the localities may not legislate in this area; and the voters of Josephine County have attempted to legislate in the exact same area. It is impossible to read the two enactments in harmony; so that the local ordinance must give way."
The entire opinion can be found HERE.
Bob and Shelly White filed the suit challenging the county ordinance on Sept. 3, 2015. "We're grateful and relieved by the court's decision," said John DiLorenzo, the Whites' attorney. "The state law was intended to avoid exactly the kind of local crop ban passed in Josephine County, and today's decision underlines the understanding that local governments may not enact such laws."
"Farmers have a right to make their own choices about the crops they plant and farming methods they use," said Katie Fast, executive director of Oregonians for Food and Shelter. "This ruling is a clear victory for Oregon farmers and emphatically affirms state authority over farm practices, guaranteeing that farmers across the state may operate under consistent rules."
We were confident that the Josephine County law violated state seed preemption, but it was great to see the court so emphatically agree.