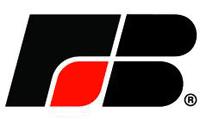 American Farm Bureau Federation,
A unanimous ruling from the U.S. Eighth Circuit Court of Appeals said the Environmental Protection Agency violated the personal privacy rights of farmers and ranchers. Chad Smith has more.
Smith: Danielle Quist is the Senior Counsel for Public Policy with the American Farm Bureau Federation, and she said it's a big win for agriculture.
Quist: Frankly, it's a big win for privacy in the Internet world for all citizens. The Eighth Circuit ruled that when you have personal information like your home address, your phone number, your email address, even for farmers and ranchers when you actually live on the farm, that's still considered personal information. You still have a substantial privacy interest in that information, even when it can be found here and there on the Internet.
Smith: The Court said that type of information is not subject to mandatory disclosure under the Freedom of Information Act, because it's protected by Exemption Six, which is for personal and medical information. EPA was in the process of gathering this type of information about poultry and livestock producers from state regulators, and several groups made FOIA requests for the information.
Quist: And EPA collected the information from the states and handed it to them in a very large database that contained personal information about tens of thousands of livestock and poultry producers from 29 states. We didn't learn about it until after the information had been released. EPA didn't talk to us, anybody in the agricultural world, and they certainly didn't ask people whose personal phone numbers were on those lists if they were okay with this release.
Smith: AFBF and the National Pork Producers Council filed a lawsuit against the EPA when they found out the agency was about to release more information on farmers from another seven states. So what's next in the case?
Quist: What to do with the data that's already out there? It's been released now for three years. When we brought it to their attention that we believed they violated FOIA, they did a recall of the data from the requestors. They did what we thought was a very narrow review for privacy purposes and did another release. And then they actually recalled some data again. They've shown that they can recall this data from the FOIA requestors that we expect as a first step, that's what they will do next.

Smith: She said the American Farm Bureau will continue to work to ensure that personal information about farmers and ranchers is not disclosed by the EPA. Chad Smith, Washington.