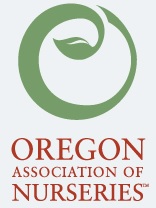 Oregon nurseries approach $900 million in annual sales
By Curt Kipp — Posted August 23, 2016
Oregon nurseries and greenhouses sold $894 million worth of plant material in 2015, according to a new estimate by the Oregon Department of Agriculture.
This was good enough to make nursery and greenhouse products Oregon's number two agricultural commodity, behind cattle and calves at $914 million. It represented an 11 percent increase in sales from $830 million in 2014, but is still short of Oregon's peak of $988 million in nursery and greenhouse sales in 2007.
Following the recession in 2008, sales fell for three years, to a low of $667 million in 2010.
"Oregon growers have worked hard to successfully emerge from the recession," OAN Executive Director Jeff Stone said. "Demand for Oregon products is strong and getting stronger. We continue to have an ideal environment for growing a wide range of nursery products, and growers with the knowledge and ingenuity to produce the high quality that customers demand."
Oregon is the number three nursery state in the country, behind Florida and California, and is tops in deciduous shade trees, deciduous flowering trees and coniferous evergreens. Oregon is also tops in the nation in Christmas trees, which are not counted in the sales totals for nursery and greenhouse products.
Oregon's agriculture industry is extremely diverse, producing more than 220 commodities. The top ten list ranked by production value includes the following:
– Cattle and calves, $914 million
– Greenhouse and nursery products, $894 million
– Hay, $604 million
– Milk, $474 million
– Grass seed, $383 million
– Wheat, $217 million
– Potatoes, $176 million
– Pears, $152 million
– Wine grapes, $147 million
– Onions, $125 million
Onions returned to the list while hazelnuts dropped out. Christmas trees barely missed the top 10, with a value of almost $124 million.
The numbers indicate that Oregon agriculture continues to be a major economic contributor to the state. The overall estimate for total production value in 2015 is about $5.4 billion, which is roughly unchanged over the past three years.