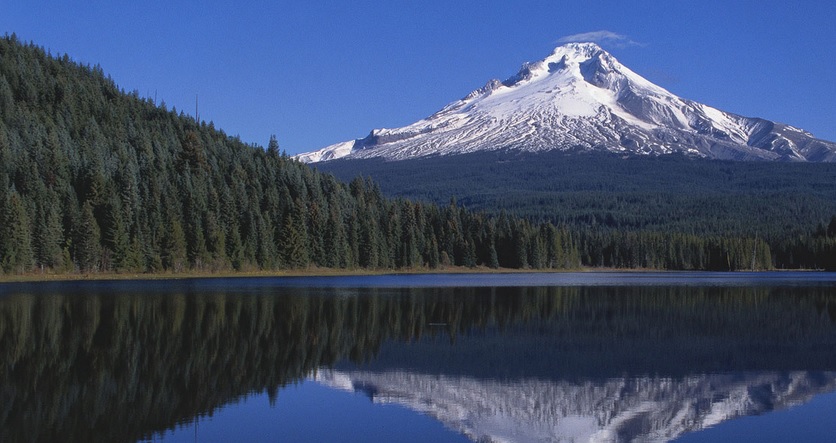 Congressman Greg Walden
A bill authored by U.S. Reps. Greg Walden (R-Hood River) and Earl Blumenauer (D-Portland) to force the U.S. Forest Service to complete a land exchange on Mt. Hood today passed the House of Representatives in an overwhelmingly bipartisan vote, 415-1. The Mount Hood Cooper Spur Land Exchange Clarification Act (H.R. 699) directs the Forest Service to move forward with the underlying land exchange — first approved by Congress in 2009 — which would help protect the local water source and grow family wage jobs in the community. 
"The Forest Service was directed to do this transfer and do it in 16 months. That is what the law said. We are nearly eight years later, and this is still languishing. Unfortunately, we're back trying again — because we're never going to quit until we're done — and we're getting much closer." said Walden. "In fact, Section 1206 (F) of the Omnibus Public Lands Management Act of 2009 (Public Law 111-11) deals with the 'Deadline for Completion of Land Exchange" and reads as follows: 'It is the intent of the Congress that the land exchange under this subsection shall be completed not later than 16 months after the date of enactment of this Act.'
"It's important to protect this water shed. It is important that, where development occurs, it occurs in the right places — we've always felt that way in Oregon. Indeed, facilitating this exchange resolves a decades long controversy and puts development where it belongs, protects a special area in the Upper Hood River Valley that needs protection, and finally brings certainty and resolution to the local communities."
"Once again, the House has passed this bipartisan legislation, while the Forest Service continues to drag its feet," said Blumenauer. "It has been eight years since Congress authorized this land exchange, which stands as a remarkable example of local cooperation between the recreational community, environmentalists, and local and tribal governments. It's past time that this exchange be completed.  The U.S. Forest Service must build on the Mt Hood community's hard work and follow through on its obligations on this important action."
The 2009 law authorizes a land exchange to allow development of 120 acres of federal land in Government Camp in exchange for 770 acres of non-federal land at Cooper Spur. That law clearly stated that the Forest Service should complete the land exchange within 16 months. However, the exchange has yet to be completed, creating frustration and uncertainty in the local communities around Mt. Hood.
H.R. 699, expresses Congress' intent that the Forest Service move quickly to complete the exchange, addresses disagreements over a conservation easement, and allows for a more transparent appraisal process. Walden and Blumenauer introduced identical legislation in the previous session of Congress, which passed the House on a near-unanimous vote of 401-2, but failed to pass the Senate.