Schrader, Herrera Beutler Introduce Bill to Protect Endangered Salmon and Steelhead on the Columbia River
Exponentially increasing sea lion predation in recent years threatens salmon populations in the Columbia River
Washington, D.C., by Carlee Griffeth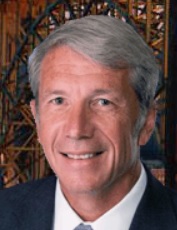 U.S. Reps. Jaime Herrera Beutler (R-WA) and Kurt Schrader (D-OR) have introduced the Endangered Salmon and Fisheries Predation Prevention Act, a bipartisan bill to improve the survival of endangered salmon, steelhead and other native fish species in the Columbia River system. The legislation provides tribal members and government fish managers with the means to remove sea lions from specific areas where they are posing the most harm.

Our community prioritizes protecting salmon and steelhead in the Columbia River because they are central to our way of life in the Pacific Northwest," said Jaime. "The Endangered Salmon and Fisheries Predation Prevention Act is critical because sea lion predation is posing a serious threat to our salmon populations, impacting our efforts to ensure their survival. With this solution, we have to tools to better protect the salmon so vital to our recreational, cultural and economic interests."
"Over the last few years, we've seen a record number of California and Steller sea lions in the Columbia River from Astoria to Bonneville Dam," said Rep. Schrader. "These sea lions pose a real threat to the salmon in the river that BPA ratepayers and my constituents pay hundreds of millions of dollars annually as part of the largest mitigation program in the country for threatened and endangered species. These predators are present in numbers totally inconsistent with their historic range. Even the National Marine Fisheries Service called the mortality of salmon returning to the Columbia River Basin that's attributable to sea lions alarming. We need to eliminate this threat to our iconic Oregon salmon that are struggling to survive. I've been working with Rep. Herrera Beutler and our states, tribes, and local communities for several years now on solutions to save our salmon, and this legislation will provide the states and tribal members the authority they need to eliminate this threat once and for all."
"Unless Congress finally acts to protect our wild and endangered Columbia River basin salmon and steelhead from extensive, unnatural sea lion predation we will likely lose species to extinction," said Gary Loomis, founder of G-Loomis, Edge Rods and Coastal Conservation Association in the Pacific Northwest.  "There is strong scientific consensus on the need for action and I applaud the bipartisan efforts of Representatives Jaime Herrera Beutler and Kurt Schrader to lead this important effort once again.  The rest of our Congressional delegation – Senate and House, Republican and Democrat – need to support this effort before it is too late."
"The spring chinook loss, coupled with the growing sea lion population, has placed us in an emergency situation," said Leland Bill, chairman of the Columbia River Inter-Tribal Fish Commission. "The Endangered Salmon and Fisheries Predation Prevention Act   would give us the flexibility to address the current sea lion situation so conflicts with at-risk species can be managed."
Specifically, this bipartisan bill would authorize states and tribal members to lethally remove sea lions that are predating on endangered salmon, steelhead and other native fish species. This bill builds on previous versions of the legislation by requiring eligible entities to have received training from a state fish and wildlife organization. The Endangered Salmon and Fisheries Predation Prevention Act is supported by a broad spectrum of Northwest residents and organizations that includes recreational fishermen represented by the Coastal Conservation Association, Tribes and the Washington State Department of Fish and Wildlife.
Historic recovery efforts of endangered salmon and steelhead populations in the Columbia River have been compromised by exponentially increasing sea lion predation in recent years. According to the National Oceanic and Atmospheric Administration (NOAA), California sea lions have killed the largest proportion of spring Chinook salmon and steelhead this year than any year since 2011.
The estimated consumption of salmon and steelhead by California sea lions in the Bonneville Dam tailrace was 1.14% (1,402 fish) in 2013, 1.17% (2,615 fish) in 2014, 3.12% (7,779 fish) in 2015, and 3.9% (6,371 fish) in 2016.
Protecting salmon populations helps secure a future for recreational fishing in Washington state – an industry that contributes 4,811 jobs, generates $498 million in sales and contributes $361 million to the state's gross domestic product (2014 statistics).