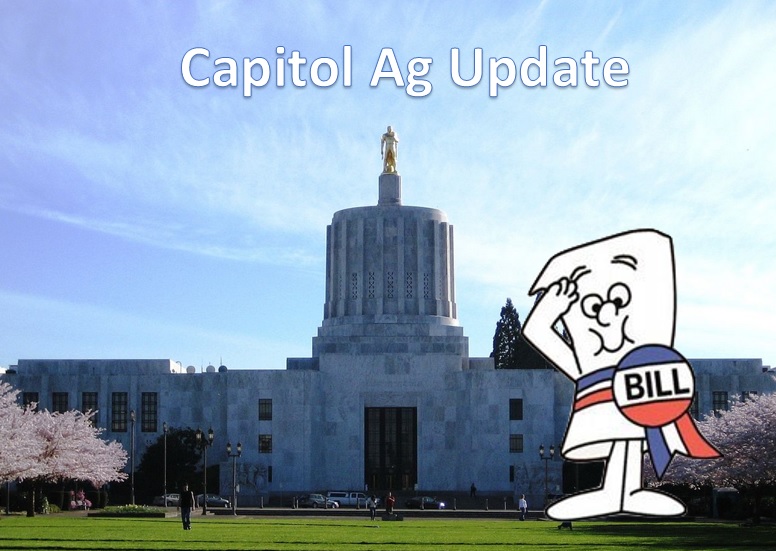 By Oregonians For Food and Shelter,
Today marks the first major "cutoff" of the 2017 Legislative Session. If a bill is not scheduled for a Work Session to be voted out of committee in its house of origin (i.e. House bills in a House committee) by the end of today, it is effectively dead for the Session. While they must be scheduled for a Work Session today, they have until Tuesday, April 18th, to be voted out of committee. That means that the next 10 days will be light on Public Hearings and heavy on Work Sessions.
These deadlines are put in place to move the legislative process forward by allowing legislators to focus on bills with the most momentum. At each cutoff, many bills are removed from consideration for the Session, but this first cutoff by far eliminates the largest number of bills. We'll be sure to update you next week on which OFS bills of interest that made the cut.
While the Legislative Session marches forward in Salem, an important ballot measure battle is going on in Lincoln County. On May 16, Lincoln County voters will decide whether or not to ban the aerial application of pesticides. Ballot Measure 21-177 would not only ban the tool, but also give rights to ecosystems, and encourage vigilantism and direct action tactics as a means of enforcing the ballot measure.
OFS is working with our Lincoln County members to mount a campaign against this extreme measure. The coalition is growing and we have good momentum with key organizations and community leaders including the Lincoln County Board of Commissioners, Ports of Newport & Toledo, and the Newport City Council coming out against the measure!  We are still about 6 weeks out from election day though and we continue to need your help!
Lincoln County Farmer Tim Miller Urging the Newport City Council to Oppose Measure 21-177
We need everyone who values pesticides to get involved in this fight. Even families and operations outside of Lincoln County are at risk of indirect impacts being felt by all pesticide applicators.
Please consider assisting the coalition in the following ways:
Invite your family, friends, and neighbors to join the coalition!  The Coalition website, www.protectfamilyfarmsandforests.org, contains a wealth of information about the ballot measure.  Please direct people to the Join Us page where they can sign-up to Defeat Measure 21-177.
Please Like our Facebook page and engage in the conversation happening there!  We need folks to speak-up on our Protect Family Farms and Forests Facebook page.  As we post messages, we are generating a fair amount of discussion.  It would be very helpful to add more voices join the conversation.  Not sure what to say?  We can help.
Consider making a donation to the campaign!  We urge you to consider a contribution of $50, $100 or higher levels of support based on the impact these bad policies could have on your family or business. Your contribution to the Coalition to Defeat 21-177 PAC may be eligible for an Oregon Political Tax Credit of $50 for an individual and $100 per family.  You can even donate online.
Lincoln County is just a piece in a larger anti-pesticide agenda. Initiatives petitions have been filed in other counties and last year, related groups filed three statewide initiative petitions to ban aerial spraying and we expect them to refile these measures for the 2018 ballot.
Thank you for your help! Together we can Protect Family Farms and Forests in Lincoln County!