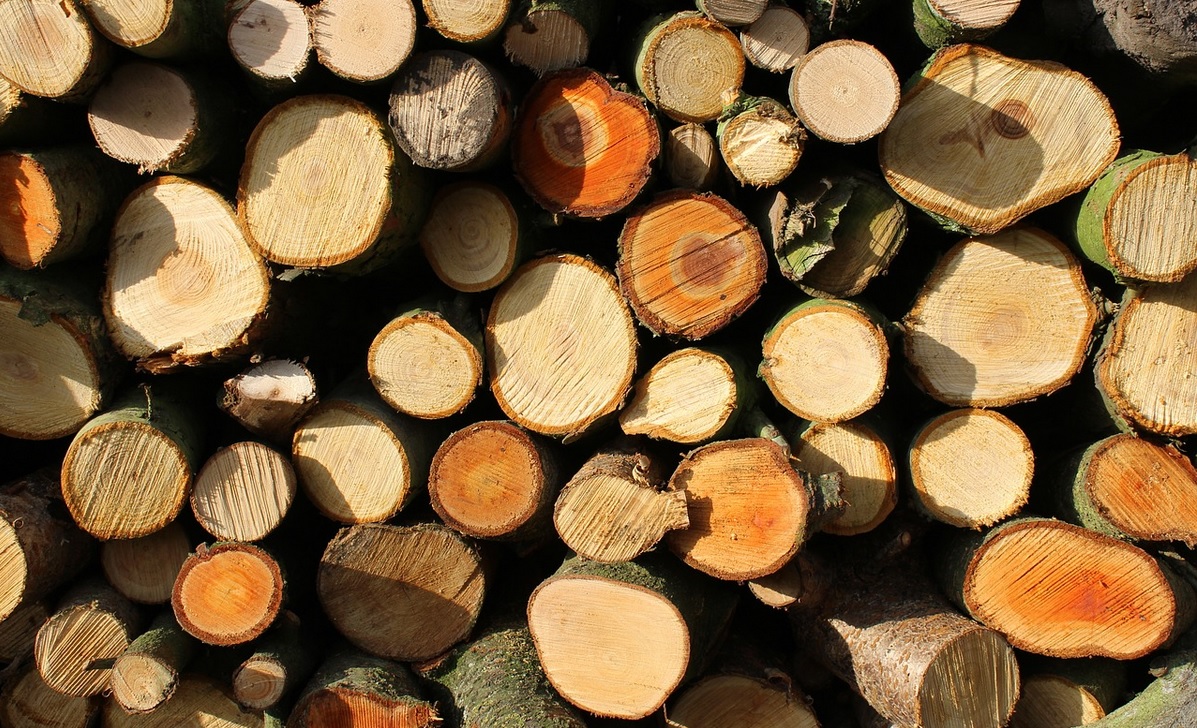 By Rick Sohn Ph.d
Umpqua CoquilleLLC
Lumber prices continue to be robust two months in a row. Logs are also strong. Home values continue improving with relatively brisk sales and building. Industry manufacturing has improved. Recent trends of lumber, logs, home construction, and housing markets, are compared.
Prices in Dollars per Thousand Board Feet* (MBF)

* A lumber board foot measures 12 inches by 12 inches by 1 inch. The log board foot is based on an industry standard pattern for sawing straight boards from round, tapered logs. The leftover wood and bark become chips and sawdust, which are used for paper, fiberboard, and fuel to make electric power. In the Pacific Northwest two truckloads of logs make enough lumber, panels, cabinetry, and other wood products to build a new home.
Interpretation and Looking Ahead.
Statistics look quite good this month. Median home value continues to rise, mortgage rates have somewhat stabilized, unsold inventories of homes remain low, albeit creeping up, and housing starts and building permits remain consistently in the 1200's, which is an improvement. But lumber prices and log prices are a big story, along with real estate selling briskly and both Portland and Roseburg.
The log price is holding up at $720. The lumber price has also held for 2 months in a row, at $360. This is the highest price for studs since 2013, and before that, since 2005. 2013 was the year the snails-pace recovery began in earnest. One year earlier, in 2012 (see above), median home prices hit rock bottom ($151,600 in January, 2012). Housing starts moved from the 800's in 2012 to 1000's in 2013 and there was a feeling of optimism. During the midst of the Great Recession, mill production levels were at their lowest and the increased demand in 2013 raised the lumber prices. Once mill production increased from basement levels, in anticipation of increased housing starts, prices dropped again. Now we are entering a new cycle.
Will the higher lumber prices stay up and sufficiently strong relative to log prices, which is good for the local industry? It depends.
Housing starts continue creeping up ever so slowly, year to year, on average, but the impetus for some mills to put on additional shifts is lower today than in past recoveries. There the challenge of finding the labor force (typically a drug-free workforce).
That said, many mills that have done equipment upgrades recently or currently: Roseburg Forest Products plywood mill upgrades in Dillard and Coquille; Swanson Group Plywood in Springfield; C&D lumber in Riddle improvements to their sawmill; DR Johnson Lumber adding Cross-Laminated Timber Production in Riddle; Weyerhaeuser Cottage Grove major stud mill upgrade; Murphy White City smaller veneer/plywood mill upgrades; Seneca Sawmill kiln and other upgrades; a new Douglas-fir mill in Northern California; and a new Sierra Pacific sawmill in Shelton, WA, on the site of a former Stimson Lumber Co. mill that closed in 2015. This is an incomplete list, based on just a few sources.
Then, there is the question of log supply. In southern Oregon, log supply may be more limited than it was in the past. While private landowners do tend to increase their log production when log prices are higher, federal lands logging by the Forest Service and BLM is very limited.
Log prices are based on supply and demand of logs, and with the new mill improvements, log demand will be up, putting general upward pressure on log price. Generally, product prices lead log prices.
The improved and new manufacturing facilities bring efficiencies and improvements in capacity. Manufacturers will try to hold their product prices, but that will depend upon the strength of increasing product demand. If the lumber price remains quite high next month, that will be telling of the supply-demand picture, even moreso if we get two more months of sustained stronger wood products prices. This would be more of a traditional pattern for log and lumber prices to continue relatively strong into the later spring months – a pattern not seen since the early 2000's. Could this be turning into a healthy, more typical springtime for wood products industry? Time will tell.
Figures in bold adjust monthly. Data used with permission. 1Random Lengths. Recent week Kiln Dried 2×4-8′ PET #2/#2&Btr Hem-fir stud lumber. 2RISI, Log Lines. Douglas-fir #2 Sawmill Log Average, Southern Oregon region. 3 Annualized monthly. US Dept of Commerce. 4Portland, Oregon Regional Multiple Listing Service, courtesy of Janet Johnston, Prudential Real Estate Professionals, Roseburg, OR. 5Freddie Mac. National monthly average. 6 Federal Reserve Bank of St Louis Economic Research, National Average, most recent week. 7Zillow.com, National Median home value. (http://www.zillow.com/or/). © Copyright Rick Sohn, Umpqua Coquille LLC. Issue #10-3. For more information, questions, or permission to reprint, please e-mail me at [email protected].