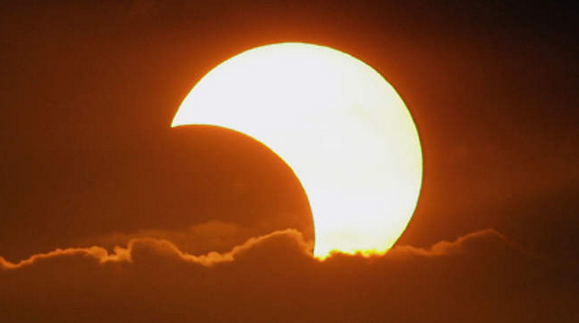 Greg Walden applauds action to bring cell service to Wheeler County during August solar eclipse
Rep. Greg Walden (R-Hood River) applauded the announcement that AT&T will bring temporary cellular service into and around Mitchell, Oregon, in Wheeler County. This action comes as the region prepares for the solar eclipse in August, when large crowds are expected to create new safety challenges for law enforcement and first responders. Walden has heard from local safety officials about the importance of having access to cellular service in emergencies.
"Bringing wireless service into and around Mitchell is long overdue and especially important given the crowds that are expected for the solar eclipse in August. At a town hall meeting I held in Mitchell on February 9, community members again emphasized the life and death situations that are a reality when modern communications are lacking. As Chairman of the Energy and Commerce Committee, I raised this issue in a Washington, D.C. meeting with the FCC and with wireless carriers," said Walden. "This very rural area is highly travelled by tens of thousands of tourists seeking to experience the Painted Hills and the John Day Fossil Beds in the heart of Oregon. The even larger crowds expected in August for the total solar eclipse viewing has only heightened these concerns. When accidents occur in these remote areas, there is literally no way to call for help. I've heard from first responders about how the lack of cell coverage impacts their ability to save lives. Getting cellular service to this rural area is just one step toward a long-term solution to create jobs and improve safety. I am hopeful that this will pave the way for future plans to better connect the local community in this part of rural Oregon with cell phone service."
Kiefer Davis, who previously served as Mitchell's mayor, reached out to Walden to detail how access to cellular service would assist in his emergency response ability. Davis currently operates an ambulance in the Mitchell area, which is positioned on Highway 26 — the second most traveled highway in the state according to the American Automobile Association and Oregon Department of Transportation. Davis is concerned that an increase in tourism traffic for the solar eclipse will only add to the safety challenges of responding to emergency situations without cellular capabilities.
"Do I wish we had cell communications on Highway 26 to be able to save lives? Yes," Davis said in a letter to Walden. "I'm a member of Mitchell Ambulance and I've seen what not being able to dial 911 on Highway 26 has done to people over the past 14 years. From Prineville to John Day (115 miles), there is zero cell service. Not even that little 'Emergency Calls Only' screen you get in the middle of nowhere," Davis continued.
Walden chairs the House Energy & Commerce Committee, which has jurisdiction over telecommunication, and is continuing his efforts to provide rural communities in Oregon with access to cellular service. Walden has worked with national telecommunications providers such as AT&T to stress the importance of providing cellular service to rural eastern Oregon.