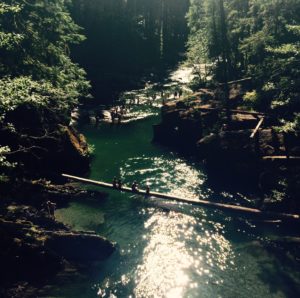 Wyden, Merkley Introduce Bill to Protect Oregon Wildlands and Scenic Rivers, Supporting Rural Economies and Local Recreation Jobs
Oregon's U.S. Senators Ron Wyden and Jeff Merkley introduced their bill to protect some of the state's most pristine and environmentally significant areas, which are essential for recreation jobs and the economies of rural areas across Oregon.
The Wyden-Merkley Oregon Wildlands Act would designate more than 200,000 acres of land as wilderness or national recreation areas and add more than 250 miles to the Wild and Scenic River System.
Oregon "When it comes to recreation opportunities in some of the world's most uniquely beautiful places, Oregon has it all," Wyden said. "It's time for Congress to listen to the voices of Oregonians from every part of our state who have spoken in favor of protecting these unmatched natural treasures for years to come."
"These Oregon jewels deserve to be protected for future generations of Oregonians and Americans," Merkley said. "With this bill, we will not only preserve some of Oregon's unique and most special places, we will also boost local economies and help cement Oregon's well-deserved reputation as one of the world's greatest recreation destinations."
The Oregon Wildlands Act would:
Create the Devil's Staircase Wilderness by designating 30,500 acres of remote lands in the Oregon Coast Range and also designate 14.6 miles of Franklin Creek and Wasson Creek as Wild and Scenic Rivers.
Expand the Wild Rogue Wilderness by more than 56,000 acres and add about 125 miles to the incomparable Rogue Wild and Scenic River.
Protect almost 95,000 acres to create the Rogue Canyon National Recreation Area and another 24,000 acres to create the Molalla National Recreation Area to protect and enhance the unique fish and wildlife and recreational values of both areas.
Wyden and Merkley introduced the Oregon Wildlands Act in June 2015. The Senate Subcommittee on Public Lands and Mining received letters of support for the bill from stakeholders across Oregon last year, including the Northwest Sportfishing Industry Association, KS Wild, Oregon Wild, and the Wild Rogue Outfitters Association.
The senators also introduced similar versions of the bill in the Oregon and California Land Grant Act of 2015 and in the previous Congress.