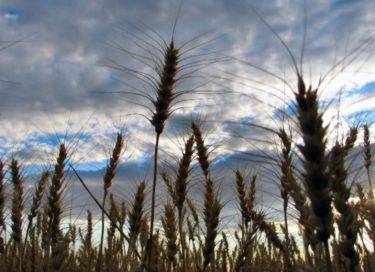 The Nation's Wheat Growers Take on Capitol Hill to Talk Farm Bill
National Association of  Wheat Growers
Visiting almost all House and Senate Agriculture Committee Members and their offices, the National Association of Wheat Growers (NAWG) concluded its annual policy Fly-in today. From September 26-27, 2017, NAWG hosted around thirty growers from twelve top wheat producing states who spoke on the importance of the Farm Bill.
"We are nearing the end of 2017 and with the Ag Committee working on drafting their versions of the Farm Bill, it was critical for NAWG's grower leaders to meet and discuss our priorities with key agriculture members and their staff," stated NAWG's President and Sharon Springs, KS farmer David Schemm. "During these past two days, NAWG's growers were able to visit with just about every Member of Congress that sits on both the House and Senate Agriculture Committees."
In discussions, NAWG stressed that crop insurance is the most important risk management tool for growers and that it is vital to have a strong safety net program in the Farm Bill. Growers also urged members to maintain producer choice between revenue-based (Agriculture Risk Coverage) and price-based (Price Loss Coverage) programs and to make adjustments to enable them to function more effectively for wheat farmers. Other issues brought up during meetings included the need to double funding for MAP and FMD trade programs and to prioritize working lands conservation programs in the Conservation Title of the Farm Bill.
"It's important that Members hear from growers firsthand on the how the Farm Bill is working for them," stated Schemm. "This is the best way to get the legislation passed quickly and working for all farmers."