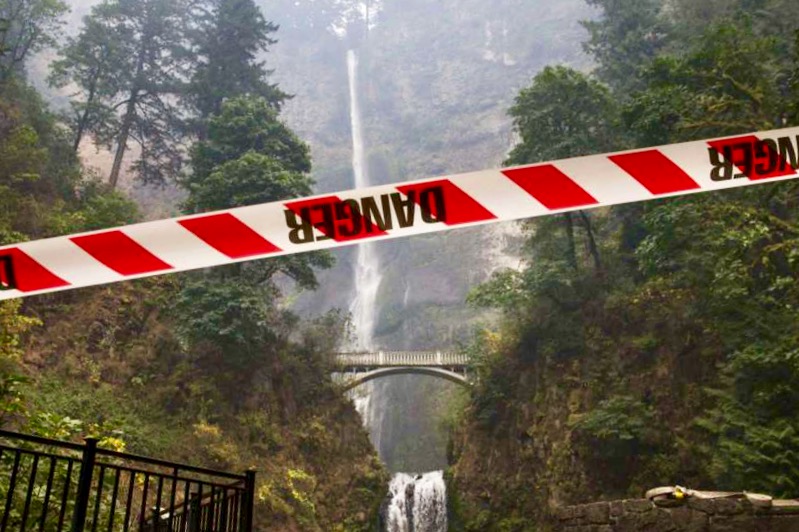 Oregon Members Push for Emergency Wildfire Suppression Assistance
Rep. Peter DeFazio (OR-04), along with Reps. Greg Walden (OR-02), Earl Blumenauer (OR-03), Suzanne Bonamici (OR-01), and Kurt Schrader (OR-05) today sent a second letter to House leaders and the House Appropriations Committee requesting that emergency funding for wildland fire suppression be included in any emergency supplemental appropriations bill considered in the House for the rest of the year.
The USFS has already run through their fire suppression funds and have transferred $300 million from other non-suppression accounts to help fight the blazes. They are expected to borrow another $300 million this week.
The lawmakers previously requested emergency funding for Oregon's wildfires be included in the Hurricane Harvey spending bill. A provision was included to allow the USFS to tap into funds in the new fiscal year which begins October 1, to replenish money borrowed from other accounts. The Members have also called for improved forest management practices, including policies that would put an end to the dangerous cycle of so-called 'fire-borrowing'.
Currently, Oregon's Chetco Bar fire has consumed more than 187,000 acres. Making matters worse, there are 26 other Oregon fires which have burned over 678,487 acres to date. Secretary of Agriculture Sonny Perdue has announced that wildfire suppression costs for Fiscal Year 2017 have exceeded $2 billion, making 2017 the most expensive firefighting year on record.
The lawmakers write,
"To fund vital ongoing fire suppression activities, the agency is now being forced to borrow from other USFS accounts. Often the accounts that are depleted fund the very activities that help reduce the risk of catastrophic wildfires, creating a vicious cycle… Given the immediate need for additional wildfire suppression resources, we urge you to include emergency funding for the USFS should another emergency supplemental appropriations bill come to the floor."