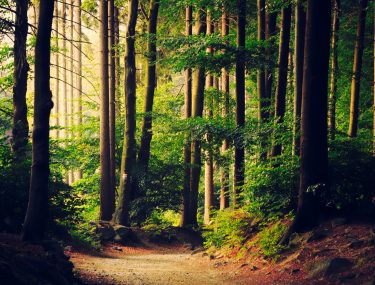 Greg Walden applauds passage of Resilient Federal Forests Act
Helps advance forest management reform through House for fifth year in a row
For the fifth time in five years, Rep. Greg Walden (R-Hood River) voted to pass legislation to improve federal forest management and reduce the risk of catastrophic wildfires that ravage Oregon and much of the West every year. The Resilient Federal Forests Act (H.R. 2936), which Walden helped craft, addresses the growing economic and environmental threats of catastrophic wildfire that scorched over 678,000 acres of land across Oregon this year.
"My intensity on this issue is almost that of the fires we fight," said Walden. "We can reduce the size and intensity of fire up to 70 percent, if we do the kinds of projects that thin out the forests and allow us to better manage and be better stewards of our federal forests that are contemplated as a result of this legislation."
Walden has led the call to action on forest management reform following a historic wildfire season in Oregon and across much of the West. The Resilient Federal Forests Act will bring proper management to federal lands in Oregon to improve the health and resiliency of forests, and reduce the unnatural fuel loads that increase the threat of devastating wildfires.
"In Oregon, this bill would take away an arbitrary prohibition on harvesting trees over 21 inches in diameter that's tied the hands of forest managers," continued Walden. "We clarify the timber production mandates of the unique O&C lands in southern and western Oregon to deliver the underlying statute and actually have it enforced. And when fires do happen, we would exchange this for a new, healthy forest and grow green trees that sequester carbon and restore a landscape that we in the West so enjoy," concluded Walden, holding a jar of ash to illustrate the effects of catastrophic fires that Oregonians endure each summer."
The Resilient Federal Forests Act of 2017 provides federal land management agencies immediate tools to increase the pace, scale and cost efficiency of forest management projects without sacrificing environmental protections. In crafting this legislation, Walden included several Oregon-specific provisions, including:
Streamlining project planning in southern and western Oregon
• Removes costly and time-consuming Survey and Manage requirements on Northwest Forest Plan lands. These requirements cost the agency about $21 million annually and can take up to two years to complete, delaying needed fire prevention projects.
O&C Lands
• The O&C Lands in southern and western Oregon are uniquely managed by the BLM for timber production under the requirements of the O&C Act. Timber harvests have lagged below these requirements and this legislation makes clear the O&C Act mandates at least 500 million board feet in annual timber harvest.
Improving forest restoration in eastern Oregon forests
• Removes the arbitrary prohibition on harvesting trees over 21 inches in diameter that stands in the way of land managers and local collaborative efforts to restore forest landscapes. This prohibition was issued temporarily over 20 years ago, and never removed.
Promptly address the overcrowded, diseased and insect infested forest lands that pose a risk for catastrophic fire:
• Streamlined planning process for projects up to 10,000 acres to treat forest stands suffering from insects and diseased trees, to reduce hazardous fuels, and to protect watersheds. To incentivize collaboration, this authority expands to 30,000 acres for collaborative or Community Wildfire Protection Plan projects that have had success in Oregon.
• Ensures the Forest Service and BLM can promptly clean-up after wildfires by removing burned, dead trees and replant our forests following an Environmental Assessment. Includes requirements that the agencies replant 75 percent of the affected area.
• Creates a pilot program, allowing some forest projects to go through arbitration, cutting through litigious gridlock by requiring opponents to come to the table with an alternative proposal rather than just saying "no".
The Resilient Federal Forests Act passed the House today on a bipartisan vote, and now awaits action in the Senate.