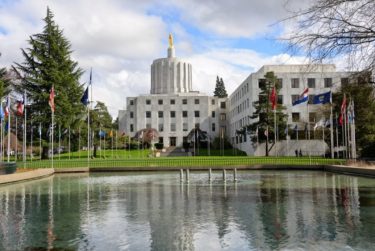 By Oregonians for Food and Shelter
This year, we have a "short" legislative session which begins on February 5th and runs through March 11th.
Legislators have strict limits on the amount of bills they can introduce this year (2 in the House and 1 in the Senate), so we don't expect a lot of bills dealing with natural resource issues. What this means though, is that the bills that are introduced have less competition for attention so will have fewer hurdles to passage.
The legislators will be in town for Legislative Days so we will have a better idea of what bills we will face this year by the end of next week. What we do know is that one big topic of the 2018 session will be a "Cap & Trade" proposal. This proposal has the potential to greatly impact OFS members so we will be following it closely and keeping you up to date on the latest developments.
The other potential item that could greatly influence the 2018 session is ballot measure 101. This health care tax passed in the 2017 legislative session will be voted on in a special election on January 23rd. If voters reject this tax, the legislature will need to look for other ways to fund medicaid in the 2017-2019 budget in the short session. This would likely result in other big policy bills being shelved until 2019.