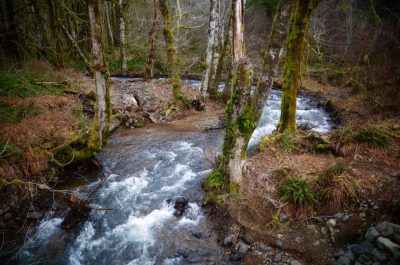 Oregon Department of Environmental Quality
The Oregon Department of Environmental Quality today released a water quality report for groundwater aquifers in western Clatsop and Tillamook counties.
DEQ sampled water from about 70 residential and agricultural wells and detected nearly 40 different chemicals in the water, including pesticides, metals, nutrients, common ions and bacteria. Some of these chemicals, such as low levels of minerals, naturally exist within water, and others are contaminants.
Most contaminants detected in this study were at levels below EPA drinking water standards, but nitrates and bacteria exceeded health standards in some wells.
Elevated levels of nitrates and bacteria in drinking water could pose a health risk to pregnant women, infants and other vulnerable populations. Groundwater contaminants in drinking water wells could indicate that wells need repair, or that there are nearby sources of contamination such as failing septic systems, fertilizers, manure or household chemicals.
"Chemicals and bacteria on the ground can flow through soil and enter groundwater aquifers that may be used for drinking water or irrigation," said Paige Evans, DEQ statewide groundwater quality monitoring coordinator. "Regularly monitoring groundwater helps ensure water is safe for drinking and other uses."
DEQ works with the Oregon Health Authority to help public water systems serving cities and towns protect the sources of their drinking water, but Oregon does not have water quality regulations for private wells. Homeowners are responsible for maintaining and monitoring their wells.
This is the second geographic area DEQ has studied as part of its Statewide Groundwater Quality Monitoring Program, which evaluates the current condition of Oregon's groundwater.