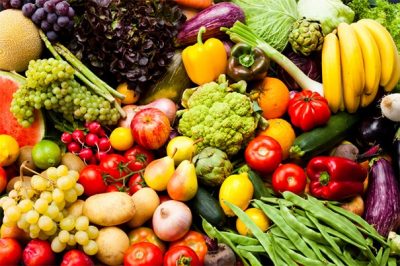 Oregon among national leaders in vegetable production
Oregon Department of Agriculture
When you were growing up, your mom probably told you to eat your vegetables. If those vegetables were grown in Oregon, she likely was doing you a favor. Oregon is well known for high quality vegetable crops, but new statistics confirm that the state's growers also produce variety and quantity.
"Oregon is well known as a leader in terms of diversity of agriculture, and that includes vegetables," says Lindsay Eng, Director of Market Access and Certification programs for the Oregon Department of Agriculture. "Along with some of the common vegetable crops, we are a leader in producing a lot of vegetables that are not well known. For example, we produce more than 50 different varieties of kale."
For US production, the most recent numbers for Oregon provided by the USDA's National Agricultural Statistics Service (NASS) places the state in 5th place for production of fresh market vegetables at about 777,000 tons and 8th in value of production of fresh vegetables at more than $177 million. When it comes to growing vegetables for processing, Oregon ranks 5th in the nation in both production and value of production, at more than 316,000 tons and $57.8 million respectively.
Nationally, 2017's vegetable production was down 6 percent but the value of that production increased 6 percent. California continues to be the giant of all vegetable growers, responsible for more than 57 percent of the nation's production. Oregon's neighbor, Washington, ranks second in vegetable production followed by Arizona, Florida, and Wisconsin. In terms of production value, California, Arizona, and Florida– each growing a significant amount of high-value crops– are responsible for about 76 percent of the US total value of vegetable production, which was $13.8 billion last year.
Vegetable production takes place throughout the state with some counties dedicating significant acreage to growing vegetable crops. According to the most recent Census of Agriculture, Umatilla, Marion, and Morrow counties are the top three for acres of vegetables grown for processing. Umatilla, Malheur, Morrow, Marion, and Clackamas counties round out the top five for acreage planted in fresh market vegetables. As a state, Oregon dedicates more acreage for vegetables to be used in processing than for the fresh market, but both categories are important to the state's agricultural economy.
Oregon consumers have increased their appetite for locally-grown vegetables and they buy them 12 months of the year at farmers' markets, roadside stands, grocery stores, and in many restaurants.
"For the fresh market, this is really where our farmers' markets shine," says Eng. "We have many farmers' markets that operate year around. We also process a lot of vegetables throughout the year. We like to say that we have a lot vegetables that are fresh from the freezer."
Vegetables are harvested from the field and often flash frozen within four hours at the food processing facility. All the nutrients are maintained through the process and allows great tasting Oregon vegetables to be available year around.
Oregon vegetables also find their way to far destinations accounting for more than $140 million in exports in 2015, the most recent year for export statistics.
"Many of our vegetables go into ingredients in the food service sector and enjoyed all over the world," says Eng. "Frozen vegetables go into egg rolls, for instance, and fast food service rice bowls throughout Asia."
Taking a look at the most recent NASS report on vegetable production, it may come as a surprise that Oregon ranks 6th in the nation in sweet corn production and 7th in production value at $17.2 million. A majority of that production goes for processing. Marion, Umatilla, Linn, and Morrow counties are the leading producers of Oregon sweet corn. Among Oregon's top 40 commodities, sweet corn ranks 18th.
Oregon is clearly among the nation's top producers of onions for both fresh market and processing. What NASS refers to as "summer storage" onions– the predominant type grown in the US– Oregon ranks 2nd, producing more than 649,000 tons last year. Total production value for both fresh market and processed onions exceeded $111 million, which is down from 2016 but still good enough to rank onions at #10 among all Oregon commodities. Only one time in the NASS vegetable report is a specific county mentioned with its own production and value statistics– Malheur County, because of its onion production which tops that of the rest of the state. Morrow County also grows a significant amount of dry onions.
Oregon ranks second nationally in squash production for fresh market and processing with 54,000 tons in 2017. The production value of $4.4 million drops to #7 because the price paid for Oregon squash is significantly lower than some of the other states. Oregon ranks 11th in pumpkin production at nearly 22,000 tons last year and a value of $6.5 million.
Looking at vegetables produced for processing only, Oregon ranks 5th of all states in snap bean production at more than 48,000 tons and a value of $11.5 million. Marion, Polk, Linn, and Yamhill counties remain top producers of snap beans. Green peas for processing is another Oregon specialty. The state ranks 4th in production at 22,050 tons and 4th in value of production at $5.4 million. Nearly all of Oregon's green peas for processing are grown in Umatilla County.
Oregon wouldn't be processing so many vegetables if it didn't do a good job of growing them. The same statement is true for fresh market vegetables.
"We have wonderful growers who know what they are doing," says Eng. "The farms vary in size and scale all over the state. You can find them in all shapes and sizes, just like our vegetables."
High quality, great taste, and packed with nutrition– vegetables are a large part of Oregon's agricultural cornucopia.