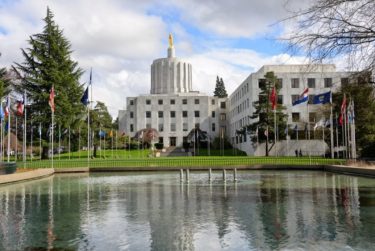 By Oregonians for Food and Shelter
This year, there has been an unusually large number of retirements, leaving many seats to be open (no incumbent) or have an incumbent who was appointed since the 2016 election and are facing voters for the first time. While primary elections are important in all districts, they can have a bigger impact on open seats. This is especially true in districts where one political party has a significant registration advantage and the primary election for that party will likely picking the winner in November.
Districts with Open Seats (Retiring Legislators)
HD 6: Medford, Jackson County – Sal Esquivel – R
HD 11: Eugene – Phil Barnhart – D
HD 15: Albany, Linn County – Andy Olson – R
HD 32: Astoria, Clatsop County – Debbie Boone – D
HD 39: Clackamas County – Bill Kennemer – R
HD 53: Deschutes County – Gene Whisnant – R
HD 54: Bend – Knute Buehler – R
SD 3: Jackson County – Alan DeBoer – R
Districts with Appointed Incumbents
HD 18: Silverton, Marion County – Rick Lewis – R
HD 19: Salem, Marion County – Denyc Boles – R
HD 38: Lake Oswego – Andrea Salinas – D
HD 52: Hood River, Gresham – Jeff Helfrich – R
HD 59: The Dalles, Madras – Daniel Bonham – R
HD 60: Ontario, SE Oregon – Lynn Findley – R
SD 19: Tualatin, Lake Oswego – Rob Wagner – D
SD 30: SE and N Central Oregon – Cliff Bentz – R
AG-PAC is a coalition of agricultural groups, that OFS participates in, who endorses candidates and measures. We will be interviewing candidates in the coming weeks and will share endorsements for candidates that support natural resource businesses before ballots are mailed out next month.
All elections are important, but the 2018 election has the potential to greatly alter the current makeup of the legislature. The challenges we face at the Capitol are a direct result of the legislators who are sent there.