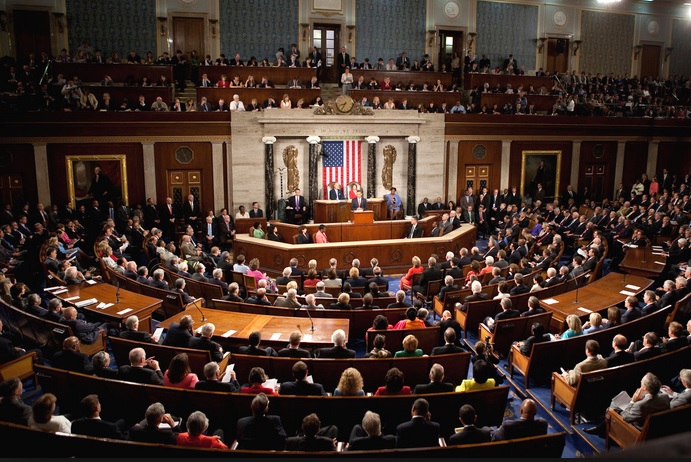 By The American Forest Resource Council,
AFRC Applauds Bipartisan Agreement on Federal Wildfire Funding, Forest Management Solutions.  The American Forest Resource Council (AFRC), a trade association representing logging and milling companies in the West, today applauded a bipartisan agreement to include federal wildfire suppression and forest management reforms in the omnibus spending package.
"This agreement recognizes that fixing our broken system of forest management is not a partisan issue," said AFRC President Travis Joseph. "Provisions in the omnibus package demonstrate that Democrats and Republicans can come together to improve the health of our federally-owned forests and rural communities. While more congressional action is needed to address the full scope of our national forest health crisis, this agreement represents clear progress."
The agreement includes a long-term solution to the practice of "fire borrowing" that forces the U.S. Forest Service to redirect money from non-fire accounts when the agency has exhausted its fire suppression budget. With wildfire seasons growing longer and more severe, the agency has exceeded its firefighting budget 13 of the past 16 years, disrupting the funding, planning and implementation of preventative forest health projects.
AFRC has long advocated for policy and reforms to enable the Forest Service and Bureau of Land Management to increase the pace and scale of federal forest management activities that improve forest health while supporting jobs in rural communities.
In addition to addressing wildfire funding issues, the omnibus spending package includes a new tool to expedite hazardous fuels reduction projects in at-risk forests. The package significantly improves the federal Good Neighbor Authority (GNA) law that allows state agencies to perform forest management activities on federal land by making it easier to repair and rebuild forest roads on some areas of national forests. States like Idaho and Washington are using GNA to increase forest management activities on federal land and this needed fix will further unlock the potential.
The package also offers a fix to the so-called "Cottonwood decision" that threatens forest projects throughout the West. The Cottonwood fix, an AFRC priority supported by both the Obama and Trump administrations, clarifies that federal land agencies are not required to re-consult with federal fish and wildlife agencies at a programmatic (forest plan) level when new critical habitat is designated or a new species is listed.
Joseph says the reforms in the omnibus spending package are a positive step toward improving federal forest management. But with 80 million acres of national forest land at risk of wildfire, insects and disease, according to Forest Service estimates, more action is needed to assure healthier forests and healthier communities.
"We thank congressional leadership and key members of the House and Senate for working across the aisle on these issues," Joseph said. "AFRC will continue to advocate for additional reforms that are still needed to accomplish important forest health and rural community goals. At the same time we will continue to work proactively with federal land managers to ensure all existing and available tools are utilized to increase forest management activities."
The bipartisan agreement included in the omnibus spending package – years in the making – must now be passed by the House, the Senate, and signed by the President.