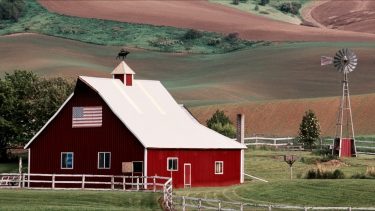 Sen. Ron Wyden, D-Ore., and Rep. Suzanne Bonamici, D-Ore., along with a bipartisan group of members of Congress and county commissioners from across the country, today urged Congress to provide long-term, lifeline funding for rural counties in upcoming must-pass legislation.
In a news conference next to the U.S. Capitol steps, Wyden, Bonamici and county commissioners including Multnomah County Commissioner Loretta Smith called on Congress to reauthorize the Secure Rural Schools (SRS) program and provide full funding for Payments in Lieu of Taxes (PILT) in legislation Congress must pass by March 23 to keep the government running.
The SRS program funds public schools, public roads and bridges, forest health projects, emergency services, and many other essential county services for more than 700 counties in 41 states and Puerto Rico.
"The next few weeks are critical in our bipartisan effort to fulfill the government's responsibility to rural counties and renew lifeline funding through Secure Rural Schools and Payments in Lieu of Taxes," Wyden said. "This funding is crucial to providing the essentials for Oregonians in rural areas – keeping schoolkids in class, putting cops on the beat and maintaining roads and bridges. I am going to stay at this until Congress gets this done."
"All students deserve a quality education, whether they live in a city, a suburb, or a rural area," Bonamici said. "Rural counties in Oregon and throughout the country count on the Secure Rural Schools program to help fund public schools and other critical services such as local law enforcement and emergency services. In Congress, I will continue working toward a long-term solution to provide rural communities with financial stability, good public schools, and critical services."
The SRS program expired on September 30, 2015, and it has not been reauthorized. Forest counties and schools received their last authorized SRS payment in 2016. Without SRS, residents in rural counties across Oregon have been faced with deep funding cuts to critical services like schools, jails and mental health services.
Wyden wrote the original legislation that created the SRS program in 2001. Since then, it has generated more than $7 billion to rural counties across the country. The PILT program has provided more than $5.5 billion to counties.
Wyden and Bonamici introduced bipartisan legislation last year in the Senate and House to reauthorize the SRS program for two years.