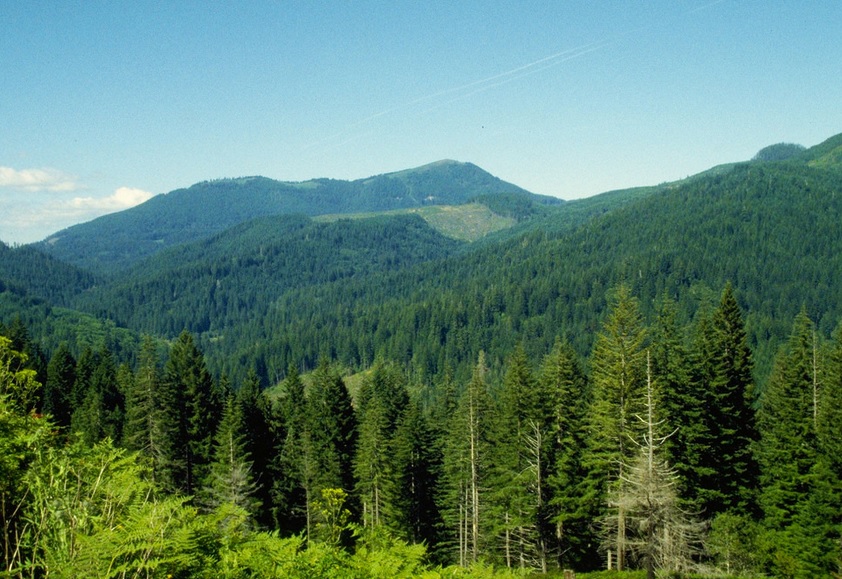 By Cascade Policy Institute,
How Does Oregon Compare with Other Western States in Management of Public Lands?
Join Cascade Policy Institute on Thursday, April 26, at noon for our monthly Policy Picnic
Cascade Policy Institute recently commissioned economist Eric Fruits, Ph.D. to do a comparative analysis of nine Western states with large Common School Trust Land portfolios to determine under what circumstances it might make sense for states to sell these lands and invest the net proceeds into stocks, bonds, and other financial instruments.
Management of Oregon's 1.5 million acre portfolio of Common School Trust Lands has long been a contentious issue. Twenty-five years ago, Oregon Attorney General Charles S. Crookham issued an opinion clarifying that Common School Trust Lands must be managed primarily for revenue maximization.
But environmental groups have repeatedly lobbied and litigated to eliminate revenue generation from the Trust Lands, claiming that commodity production is an outdated concept. They finally succeeded during 2013-15, when Oregon's Trust Land portfolio lost $360,000/year in net operating income. Those losses had to be paid for by Oregon public school students.
In his report, A Proposal to Generate Adequate Returns from Common School Trust Lands, Dr. Fruits concluded that revenue generated for schools by the Oregon Common School Trust Lands likely would go up by 600% if the lands were sold and the net income were invested in the existing Common School Fund.
In this month's Cascade Policy Picnic, Dr. Fruits and Cascade President John A. Charles, Jr. will discuss the findings of this report and explain what they mean for Oregon's Trust Lands and the obligation of the State of Oregon to make good on its public school funding obligations.
Admission is free, but reservations are required due to space limitations. You are welcome to bring your own lunch; light refreshments will be served.
Join Cascade Policy Institute on Thursday, April 26, at noon for our monthly Policy Picnic