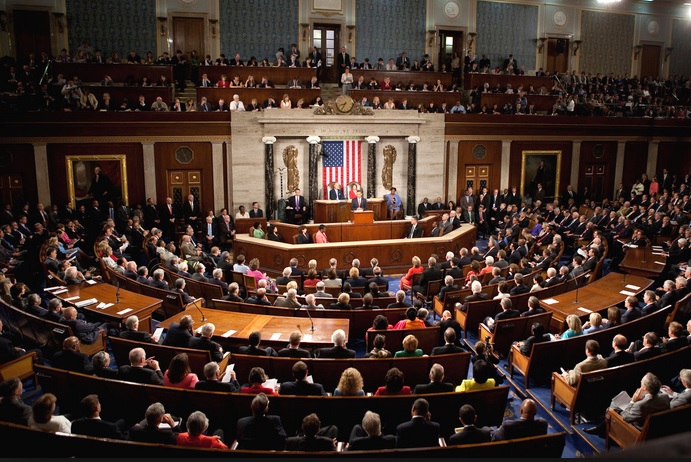 By National Cattlemen Beef Association
The National Cattlemen's Beef Association (NCBA) and more than 40 of the nation's most influential commodity trade associations are urging Congress to stand with farmers, ranchers, and rural communities by voting down the amendment offered by U.S. Reps. Dave Brat (7th Dist. – Va.) and Earl Blumenauer (3rd Dist. – Ore.) to the 2018 Farm Bill.
The Brat/Blumenauer amendment will negatively impact agricultural producers in all 50 states who raise, buy, and sell commodities by shackling commodity research and promotion programs commonly known as "checkoffs." It is intended to improve the transparency and accountability of commodity checkoff programs, but in turn, takes control away from producers and will gut the programs that build demand for agricultural products.
In a letter sent to Congress today, the commodity groups emphasize the amendment's duplicative and counterproductive burdens on producer-funded programs.
"These sweeping prohibitions are the result of the amendment's ban on contracts with any party that engages in advocacy – even though the advocacy has nothing to do with the entity's partnership with checkoffs," the letter states.
Restrictions include sweeping prohibitions that ban contracts with any party that engages in advocacy on agricultural issues. In practice, this would mean that self-help checkoff programs are prohibited from collaborating with a broad range of stakeholders, including universities, public health associations, and producer education organizations. Currently these stakeholders use checkoff dollars to support producers and consumers with critical research on food safety, nutrition, marketing, and production.
"Our members see the checkoff programs as an investment in their families' future which they and their fellow producers have voluntarily adopted. At a time of low farm incomes, we cannot afford to lose these important programs."