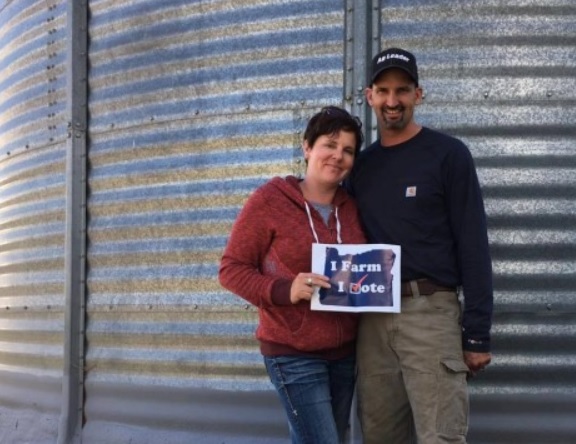 By Oregonians for Food and Shelter,
As the November election approaches, we are once again excited to be participating in an effort to encourage the participation of agricultural, forestry, and rural populations of Oregon in the voting process.
I Farm I Vote is a movement throughout Oregon that started in 2016 to give farmers and ranchers a voice in the election process! Let's show elected officials, policy makers, and all citizens of Oregon that we have an impact and a strong voice. 98% of Oregon's farms and ranches are family owned and operated and agriculture represents a large portion of the state economy. Your voice matters this November!
It's easy to use your "I Farm I Vote – Oregon" sign! CLICK HERE to print the poster and go out to your field, tractor, forest, barn, or wherever else you work and snap a picture or take a video. Afterwards, share it with us on Facebook or Instagram using #iFarmiVoteOR, make it your profile picture, and show everyone that you believe in the importance of voting!
Have a great weekend!
Katie, Scott, Diann & Angi