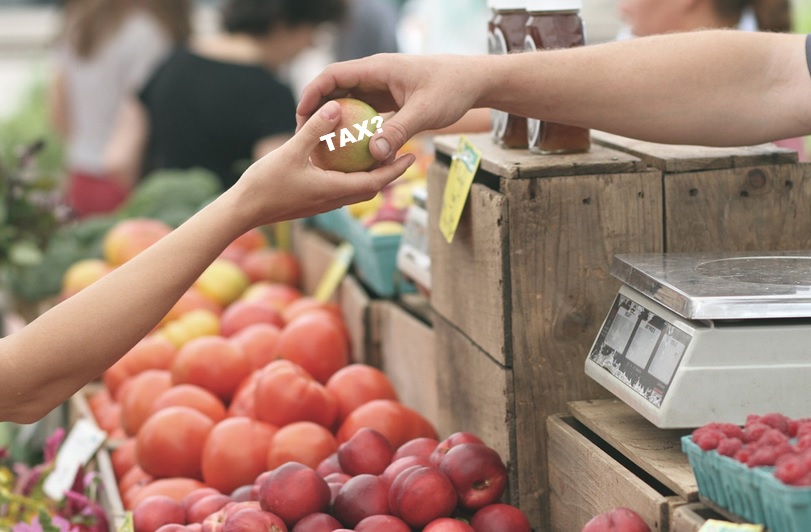 By Oregon Family Farm Association,
There were two taxes on the Oregon ballot that concerned Oregon farmers and ranchers.   One was Measure 103 which would have placed a constitutional ban on taxing groceries in Oregon.   Oregon Measure 103 failed by 57% with 43% support. The other was Measure 104 which would have codified the 60% super-majority vote for all revenue raising taxes.    Oregon Measure 104 failed by 65% with only 35% support among voters.  
As Oregon has been experimenting with various sales taxes and gross receipts tax proposals over the years, the target often includes Oregon's food products.  This has been a concern among Oregon's mall family farmers and is now more of a concern after the 2018 election's defeat of Measure 103.
On taxes, Oregon farmers already were hit with a $1.3 billion small business tax with the passage of Senate Bill 1528 earlier this Spring.   That particular tax passed without the traditional 3/5th super-majority needed for tax increases.   Ag groups saw the rise of these new taxes avoiding the super-majority requirement as a looming danger for Oregon's agricultural industry and backed Measure 104 as a solution.
Oregonians forget that even a small business tax effects the entire supply chain of agricultural products in Oregon.  This makes Oregon farm grown produce less competitive when competing with farmers in low tax states.