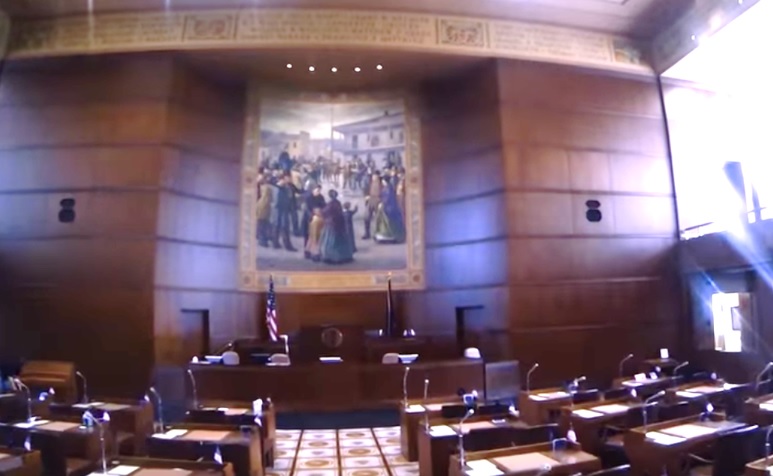 By Oregon for Food and Shelter,
As we look toward the 2019 Legislative Session, there are a couple of things we pay close attention to in December and early January. The first is the release of pre-filed bills which should be available online in the next couple of weeks, and the second is the release of committee appointments. Both the House and Senate released those this week, and there were a few surprises.
With Democrats gaining seats in both chambers, there was new pressure on leadership as to who would get to hold committee chairmanships. Committee assignments are much more political art than science, but generally, the longest tenured legislators are given more deference. That is why it so surprising when a long time legislator, Rep. Jeff Barker (D- Aloha), was removed as Chair from the powerful House Judiciary Committee. He was replaced by House Majority Leader Jennifer Williamson (D- Portland), and there is rampant speculation as to why. While we may never know the exact reason, Rep. Barker is well known as one of the more moderate members of his caucus, and this may signal a shift to the left for the House Democrats.
Another surprise was the addition of another natural resources committee in the House. There are now three natural resource committees; Agriculture and Land Use (Chaired by Brian Clem, D- Salem), Energy and Environment (Chaired by Ken Helm, D- Beaverton), and Natural Resources (Chaired by Brad Witt (D- Clatskanie). It is unclear at this point which committee different natural resource bills, like pesticides, will be assigned to.
Key Committee Makeups
House Agriculture and Land Use Committee
Brian Clem, Chair (D- Salem)
Susan McLain, Vice Chair (D- Hillsboro)
Bill Post, Vice Chair (R- Keizer)
Shelly Boshart Davis (R- Albany)
Ken Helm (D- Beaverton)
David Brock Smith (R- Port Orford)
Anna Williams (D- Hood River)
House Energy and Environment Committee
Ken Helm, Chair (D- Beaverton)
Sheri Schouten, Vice Chair (D- Beaverton)
E. Werner Reschke, Vice Chair (R- Klamath Falls)
Lynn Findley (R- Vale)
Andrea Salinas (D- Lake Oswego)
Janeen Sollman (D- Hillsboro)
Marty Wilde (D- Eugene)
Anna Williams (D- Hood River)
Jack Zika (R- Redmond)
House Natural Resources Committee
Brad Witt, Chair (D- Clatskanie)
Chris Gorsek, Vice Chair (D- Troutdale)
Sherrie Sprenger, Vice Chair (R- Scio)
Greg Barreto (R- Cove)
Caddy McKeown (D- Coos Bay)
Jeff Reardon (D- Happy Valley)
David Brock Smith (R- Port Orford)
Senate Environment and Natural Resources
Michael Dembrow, Chair (D- Portland)
Alan Olsen, Vice Chair (R- Canby)
Cliff Bentz (R- Ontario)
Floyd Prozanski (D- Eugene)
Arnie Roblan (D- Coos Bay)
Joint Ways and Means – Natural Resources Subcommittee
Rep. Jeff Reardon, Co-Chair (D- Happy Valley)
Rep. Cedric Hayden (R- Roseburg)
Rep. Paul Holvey (D- Eugene)
Rep. Courtney Neron (D- Wilsonville)
Rep. David Brock Smith (R- Port Orford)
Sen. Kathleen Taylor, Co-Chair (D- Milwaukie)
Sen. Fred Girod (R- Stayton)
Sen. Lew Frederick (D- Portland)