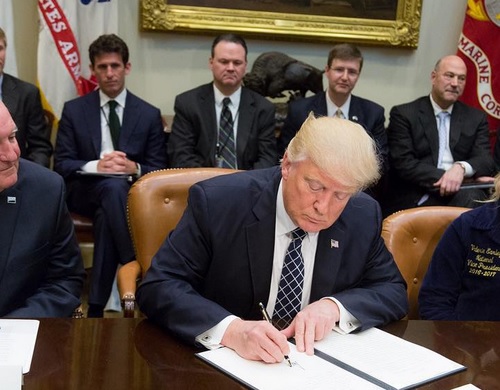 National Association of Wheat Growers,
Leaders of the United States, Canada, and Mexico officially signed the revised North American Free Trade Agreement (NAFTA) now known as the United States-Mexico-Canada Agreement (USMCA). The National Association of Wheat Growers (NAWG) and U.S. Wheat Associates (USW) applaud the three countries for working together to finalize USMCA.
This agreement includes important provisions for wheat farmers. Most notably, USMCA retains tariff-free access to imported U.S. wheat for our long-time flour milling customers in Mexico. That is a crucial step toward rebuilding trust in U.S. wheat as a reliable supplier in this important, neighboring market.
In addition, the USMCA makes important progress towards more open commerce for U.S. wheat farmers near the border with Canada. Currently under Canadian law, wheat grown in the United States delivered to Canadian grain elevators is automatically designated as the lowest grade wheat. Canadian wheat delivered to U.S. elevators, however, may enter the system without penalty. This disincentive for U.S. farmers when they would otherwise see higher cash bids across the border is unfair. The updated USMCA agreement would enable U.S. varieties registered in Canada to be afforded reciprocal treatment. While there are remaining challenges, we applaud the Administration for negotiating this critical provision in the USMCA and taking a big step towards reciprocal trade along the U.S.-Canadian border.
NAWG and USW look forward to Congress moving forward in reviewing the agreement through Trade Promotion Authority (TPA) requirements.
In the meantime, U.S. wheat farmers are excited to see the Administration build on the momentum of USMCA by initiating negotiations with Japan. That is needed to end the threat of major wheat export losses without a new trade agreement. USW and NAWG are anxious for a quick deal and policies that would provide long-term stability in the critical Japanese market.